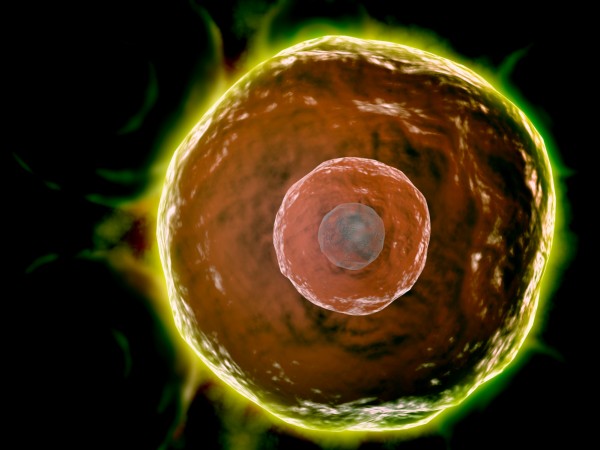 | | |
| --- | --- |
| Target Species: | Cow, Dog, Human, Pig |
| Antigen: | CD21 |
| Field of Interest: | Immunophenotyping |
| Clone: | LT21 |
| Regulatory Status: | RUO |
| Alternative Name: | C3dR, CR2, EBV-R |
| Application: | Flow cytometry, Immunohistochemistry (frozen sections) |
| Format/Fluorochrome: | Purified |
| Species of Origin: | Mouse |
| Clonality: | monoclonal |
| Isotype: | IgG1 |
| Product number: | BJ686541 |
For Research Use Only
HLDA Workshop HLDA VI—WS Code B CD21.1 Concentration Unit mg/mL Concentration 1...
more
CyFlow™ CD21 Purified
| | |
| --- | --- |
| HLDA Workshop | HLDA VI—WS Code B CD21.1 |
| Concentration Unit | mg/mL |
| Concentration | 1 |
| Quantity | 0.1 mg |
| Immunogen | IM9 human B-lymphoblastoid cell line |
| Specifity | The mouse monoclonal antibody LT21 recognizes CD21 antigen, a 145 kDa transmembrane glycoprotein (complement C3d receptor - C3dR) expressed on B lymphocytes, follicular dendritic cells, some epithelial cells and a subsets of T lymphocytes. It is not expressed on immature B cells. |
| Background Information | CD21 (CR2; complement receptor 2) binds C3 complement fragments, especially its breakdown fragments, which remain covalently attached to complement activating surfaces or antigen. CD21 has important roles in uptake and retention of immunocomplexes, survival of memory B cells and in development and maintenance of the humoral response to T-dependent antigens. CD21 also serves as a key receptor for Epstein-Barr virus binding and is involved in targeting prions to folicular dendritic cells and expediting neuroinvasion following peripheral exposure to prions. A soluble form of the CD21 (sCD21) is shed from the lymphocyte surface and retains its ability to bind respective ligands. |
| Storage Buffer | The reagent is provided in phosphate buffered saline (PBS) solution, pH ≈7.4, containing 0.1% (w/v) sodium azide. |
| Storage | Avoid prolonged exposure to light. Store in the dark at 2-8°C. Do not freeze. |
| Stability | Do not use after expiration date stamped on vial label. |
Specific References
| Kishimoto T, Goyert S, Kikutani H, Mason D, Miyasaka M, Moretta L, Ohno T, Okumura K, Shaw S, Springer TA, Sugamura K, Sugawara H, von dem Borne AEGK, Zola H (Eds): Leucocyte Typing VI. Garland·Publishing·Inc,·New·York. 1997; 1‑1342. <·NLM·ID:·9712219·> | Kasprzak A, Spachacz R, Wachowiak J, Stefanska K, Zabel M: Epstein‑Barr virus (EBV) infection in B‑cell non‑Hodgkin's lymphomas in children: virus latency and its correlation with CD21 and CD23 molecules. Folia·Histochem·Cytobiol. 2007; 45(3):169‑79. <·PMID:·17951165·> | Filatov AV, Krotov GI, Zgoda VG, Volkov Y: Fluorescent immunoprecipitation analysis of cell surface proteins: a methodology compatible with mass‑spectrometry. J·Immunol·Methods. 2007·Jan·30; 319(1‑2):21‑33. <·PMID:·17098248·> | Twohig J, Kulik L, Haluszczak C, Reuter J, Rossbach A, Bull M, Holers VM, Marchbank KJ: Defective B cell ontogeny and immune response in human complement receptor 2 (CR2, CD21 transgenic mice is partially recovered in the absence of C3. Mol·Immunol. 2007·Jul; 44(13):3434‑44. <·PMID:·17379312·> | Faldyna M, Samankova P, Leva L, Cerny J, Oujezdska J, Rehakova Z, Sinkora J: Cross‑reactive anti‑human monoclonal antibodies as a tool for B‑cell identification in dogs and pigs. Vet·Immunol·Immunopathol. 2007·Sep·15; 119(1‑2):56‑62. <·PMID:·17673300·> | Roozendaal R, Carroll MC: Complement receptors CD21 and CD35 in humoral immunity. Immunol·Rev. 2007·Oct; 219:157‑66. <·PMID:·17850488·> | Zabel MD, Heikenwalder M, Prinz M, Arrighi I, Schwarz P, Kranich J, von Teichman A, Haas KM, Zeller N, Tedder TF, Weis JH, Aguzzi A: Stromal complement receptor CD21/35 facilitates lymphoid prion colonization and pathogenesis. J·Immunol. 2007·Nov·1; 179(9):6144‑52. <·PMID:·17947689·> | Singh A, Blank M, Shoenfeld Y, Illges H: Antiphospholipid syndrome patients display reduced titers of soluble CD21 in their sera irrespective of circulating anti‑beta2‑glycoprotein‑I autoantibodies. Rheumatol·Int. 2008·Jan·3; <·PMID:·23949624·>
Article successfully added.