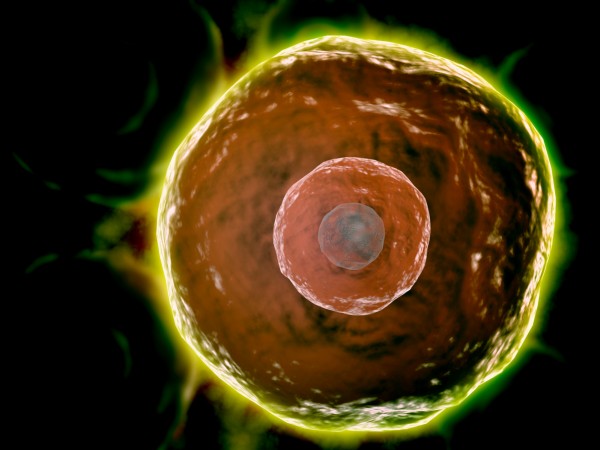 | | |
| --- | --- |
| Target Species: | Cow, Human, Pig |
| Antigen: | CD20 |
| Field of Interest: | Immunophenotyping, Signaling |
| Clone: | MEM-97 |
| Regulatory Status: | RUO |
| Alternative Name: | B1, Bp35 |
| Application: | Flow cytometry, Immunoprecipitation |
| Format/Fluorochrome: | Azide Free |
| Species of Origin: | Mouse |
| Clonality: | monoclonal |
| Isotype: | IgG1 |
| Product number: | BT473504 |
For Research Use Only
Concentration 1 mg/mL Quantity 0.1 mg Volume 0.1 mL Immunogen Raji cells: human...
more
CyFlow™ CD20 Azide Free
| | |
| --- | --- |
| Concentration | 1 mg/mL |
| Quantity | 0.1 mg |
| Volume | 0.1 mL |
| Immunogen | Raji cells: human Burkitt's lymphoma cell line |
| Background Information | CD20 (B1, Bp35) is a cell surface 33-37 (depending on the degree of phosphorylation) kDa non-glycosylated surface phosphoprotein expressed on mature and most malignant B cells, but not stem cells or plasma cells (low number of the CD20 has been also detected on a subpopulation of T lymphocytes and it can be expressed on follicular dendritic cells). Its expression on B cells is synchronous with the expression of surface IgM. CD20 regulates transmembrane calcium conductance (probably functioning as a component of store-operated calcium channel), cell cycle progression and B-cell proliferation. It is associated with lipid rafts, but the intensity of this association depends on extracellular triggering, employing CD20 conformational change and/or BCR (B cell antigen receptor) aggregation. After the receptor ligation, BCR and CD20 colocalize and then rapidly dissociate before BCR endocytosis, whereas CD20 remains at the cell surface. CD20 serves as a useful target for antibody-mediated therapeutic depletion of B cells, as it is expressed at high levels on most B-cell malignancies, but does not become internalized or shed from the plasma membrane following mAb treatment. |
| Storage Buffer | The reagent is provided in azide-free phosphate buffered saline (PBS) solution, pH ≈7.4; 0.2 µm filter sterilized. |
| Storage | Avoid prolonged exposure to light. Store in the dark at 2-8°C. Do not freeze. |
| Stability | Do not use after expiration date stamped on vial label. |
Specific References
| Doussis IA, Gatter KC, Mason DY: CD68 reactivity of non‑macrophage derived tumours in cytological specimens. J·Clin·Pathol. 1993·Apr; 46(4):334‑6. <·PMID:·7684403·> | Strobl H, Takimoto M, Majdic O, Fritsch G, Scheinecker C, Höcker P, Knapp W: Myeloperoxidase expression in CD34+ normal human hematopoietic cells. Blood. 1993·Oct·1; 82(7):2069‑78. <·PMID:·7691248·> | Szollosi J, Horejsi V, Bene L, Angelisova P, Damjanovich S: Supramolecular complexes of MHC class I, MHC class II, CD20, and tetraspan molecules (CD53, CD81, and CD82) at the surface of a B cell line JY. J·Immunol. 1996·Oct·1; 157(7):2939‑46. <·PMID:·8816400·> | Polyak MJ, Deans JP: Alanine‑170 and proline‑172 are critical determinants for extracellular CD20 epitopes: heterogeneity in the fine specificity of CD20 monoclonal antibodies is defined by additional requirements imposed by both amino acid sequence and quaternary structure. Blood. 2002·May·1; 99(9):3256‑62. <·PMID:·11964291·> | Brdicková N, Brdicka T, Angelisová P, Horváth O, Spicka J, Hilgert I, Paces J, Simeoni L, Kliche S, Merten C, Schraven B, Horejsí V: LIME: a new membrane Raft‑associated adaptor protein involved in CD4 and CD8 coreceptor signaling. J·Exp·Med. 2003·Nov·17; 198(10):1453‑62. <·PMID:·14610046·> | Faldyna M, Samankova P, Leva L, Cerny J, Oujezdska J, Rehakova Z, Sinkora J: Cross‑reactive anti‑human monoclonal antibodies as a tool for B‑cell identification in dogs and pigs. Vet·Immunol·Immunopathol. 2007·Sep·15; 119(1‑2):56‑62. <·PMID:·17673300·>
Article successfully added.