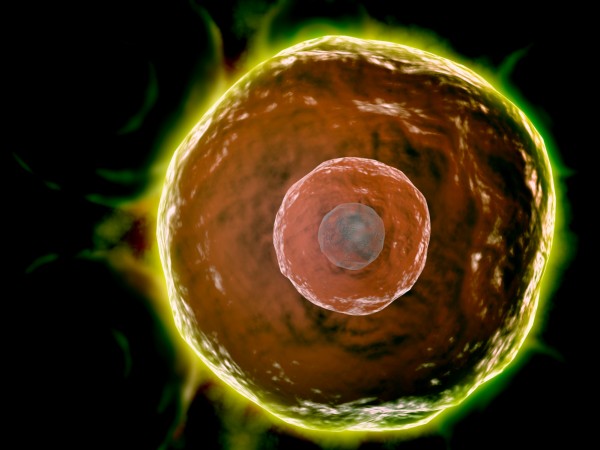 | | |
| --- | --- |
| Target Species: | Human |
| Antigen: | CD31 |
| Field of Interest: | Immunophenotyping |
| Clone: | MEM-05 |
| Regulatory Status: | RUO |
| Alternative Name: | endoCAM, PECA1, PECAM-1 |
| Application: | Flow cytometry |
| Format/Fluorochrome: | Biotin |
| Species of Origin: | Mouse |
| Clonality: | monoclonal |
| Isotype: | IgG1 |
| Product number: | AG002104 |
For Research Use Only
HLDA Workshop HLDA V Concentration 1 mg/mL Quantity 0.1 mg Volume 0.1 mL...
more
CyFlow™ CD31 Biotin
| | |
| --- | --- |
| HLDA Workshop | HLDA V |
| Concentration | 1 mg/mL |
| Quantity | 0.1 mg |
| Volume | 0.1 mL |
| Immunogen | Leukocytes of a patient suffering from LGL-type leukemia |
| Background Information | CD31 (PECAM-1; platelet endothelial cell adhesion molecule-1) is an inhibitory coreceptor involved in regulation of T cell and B cell signaling by a dual immunoreceptor tyrosine-based inhibitory motif (ITIM) that upon associated kinases-mediated phosphorylation provide docking sites for protein-tyrosine phosphatases. CD31 is expressed ubiquitously within the vascular compartment and is located mainly at junctions between adjacent cells. N-terminal Ig-like domain of CD31 is responsible for its homophilic binding, which plays an important role in cell-cell interactions. CD31 is a multifunctional molecule with diverse roles in modulation of integrin-mediated cell adhesion, transendothelial migration, angiogenesis, apoptosis, negative regulation of immunoreceptor signaling, autoimmunity, macrophage phagocytosis, IgE-mediated anaphylaxis and thrombosis. It is one of key regulatory molecules in vascular system. |
| Usage | The reagent is designed for indirect immunofluorescence analysis by Flow Cytometry. Suggested working usage is 2·µg/ml. Indicated dilution is recommended starting point for use of this product, but working concentrations should be validated by the investigator. |
| Storage Buffer | The reagent is provided in phosphate buffered saline (PBS) solution, pH ≈7.4, containing 0.09% (w/v) sodium azide. |
| Storage | Avoid prolonged exposure to light. Store in the dark at 2-8°C. Do not freeze. |
| Stability | Do not use after expiration date stamped on vial label. |
Specific References
| Prager E, Staffler G, Majdic O, Saemann M, Godar S, Zlabinger G, Stockinger H: Induction of hyporesponsiveness and impaired T lymphocyte activation by the CD31 receptor:ligand pathway in T cells. J·Immunol. 2001·Feb·15; 166(4):2364‑71. <·PMID:·11160294·> | Newman DK, Hamilton C, Newman PJ: Inhibition of antigen‑receptor signaling by Platelet Endothelial Cell Adhesion Molecule‑1 (CD31 requires functional ITIMs, SHP‑2, and p56(lck). Blood. 2001·Apr·15; 97(8):2351‑7. <·PMID:·11290597·> | Wilkinson R, Lyons AB, Roberts D, Wong MX, Bartley PA, Jackson DE: Platelet endothelial cell adhesion molecule‑1 (PECAM‑1/CD31 acts as a regulator of B‑cell development, B‑cell antigen receptor (BCR)‑mediated activation, and autoimmune disease. Blood. 2002·Jul·1; 100(1):184‑9. <·PMID:·12759520·> | Jackson DE: The unfolding tale of PECAM‑1. FEBS·Lett. 2003·Apr·10; 540(1‑3):41821. <·PMID:·12681475·> | Wee JL, Jackson DE: The Ig‑ITIM superfamily member PECAM‑1 regulates the "outside‑in" signaling properties of integrin alpha(IIb)beta3 in platelets. Blood. 2005·Dec·1; 106(12):3816‑23. <·PMID:·16081692·> | Woodfin A, Voisin MB, Nourshargh S: PECAM‑1: a multi‑functional molecule in inflammation and vascular biolog. Arterioscler·Thromb·Vasc·Biol. 2007·Dec; 27(12):2514‑23. <·PMID:·17872453·> | Wong MX, Hayball JD, Jackson DE: PECAM‑1‑regulated signalling thresholds control tolerance in anergic transgenic B‑cells. Mol·Immunol. 2008·Mar; 45(6):1767‑81. <·PMID:·17977600·> | Cârţână T, Săftoiu A, Gruionu LG, Gheonea DI, Pirici D, Georgescu CV, Ciocâlteu A, Gruionu G: Confocal laser endomicroscopy for the morphometric evaluation of microvessels in human colorectal cancer using targeted anti‑CD31 antibodies. PLoS·One. 2012; 7(12):e52815. <·PMID:·23285192·>
Article successfully added.