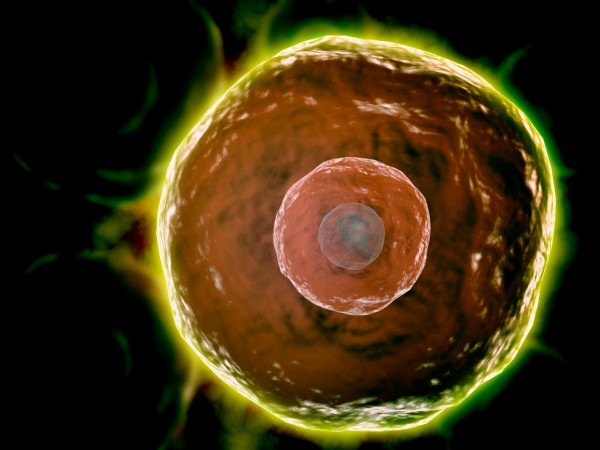 | | |
| --- | --- |
| Target Species: | Dog, Human, Pig |
| Antigen: | CD29 |
| Field of Interest: | Immunophenotyping |
| Clone: | MEM-101A |
| Regulatory Status: | RUO |
| Alternative Name: | Integrin β1 |
| Application: | Flow cytometry, Immunoprecipitation, Western blot |
| Format/Fluorochrome: | Purified |
| Species of Origin: | Mouse |
| Clonality: | monoclonal |
| Isotype: | IgG1 |
| Product number: | CP712929 |
For Research Use Only
HLDA Workshop HLDA VI—WS Code AS A048 Concentration 1 mg/mL Quantity 0.1 mg...
more
CyFlow™ CD29 Purified
| | |
| --- | --- |
| HLDA Workshop | HLDA VI—WS Code AS A048 |
| Concentration | 1 mg/mL |
| Quantity | 0.1 mg |
| Volume | 0.1 mL |
| Immunogen | Raji cells: human Burkitt's lymphoma cell line |
| Background Information | CD29 (β1 integrin subunit, GPIIa) forms non-covalently linked heterodimers with at least 6 different α chains (α1-α6, CD49a-f) determining the binding properties of β1 (VLA) integrins. These integrins mediate cell adhesion to collagen, fibronectin, laminin and other extracellular matrix (ECM) components. This interaction hinders cell death, whereas disruption of anchorage to ECM leads to apoptosis. Decreased expression of most β1 integrins correlates with acquiring multidrug resistance of tumor cells during selection in presence of antitumor drug. In platelets, translocation of intracellular pool of β1 integrins to the plasma membrane following thrombin stimulation. These integrins are also up-regulated in leukocytes during emigration and extravascular migration and appear to be critically involved in regulating the immune cell trafficking from blood to tissue, as well as in regulating tissue damage and disease symptoms related to inflammatory bowel disease. Through a β1 integrin-dependent mechanism, fibronectin and type I collagen enhance cytokine secretion of human airway smooth muscle in response to IL-1β. |
| Storage Buffer | The reagent is provided in phosphate buffered saline (PBS) solution, pH ≈7.4, containing 0.09% (w/v) sodium azide. |
| Storage | Avoid prolonged exposure to light. Store in the dark at 2-8°C. Do not freeze. |
| Stability | Do not use after expiration date stamped on vial label. |
Specific References
| Wencel-Drake JD, Dieter MG, Lam SC: Immunolocalization of beta 1 integrins in platelets and platelet‑derived microvesicles. Blood. 1993·Aug·15; 82(4):1197‑203. <·PMID:·7688992·> | Kishimoto T, Goyert S, Kikutani H, Mason D, Miyasaka M, Moretta L, Ohno T, Okumura K, Shaw S, Springer TA, Sugamura K, Sugawara H, von dem Borne AEGK, Zola H (Eds): Leucocyte Typing VI. Garland·Publishing·Inc,·New·York. 1997; 1‑1342. <·NLM·ID:·9712219·> | Werr J, Johansson J, Eriksson EE, Hedqvist P, Ruoslahti E, Lindbom L: Integrin alpha(2)beta(1 (VLA‑2 is a principal receptor used by neutrophils for locomotion in extravascular tissue. Blood. 2000·Mar·1; 95(5):1804‑9. <·PMID:·10688841·> | Peng Q, Lai D, Nguyen TT, Chan V, Matsuda T, Hirst SJ: Multiple beta 1 integrins mediate enhancement of human airway smooth muscle cytokine secretion by fibronectin and type I collagen. J·Immunol. 2005·Feb·15; 174(4):2258‑64. <·PMID:·15699160·> | Lundberg S, Lindholm J, Lindbom L, Hellström PM, Werr J: Integrin alpha2beta1 regulates neutrophil recruitment and inflammatory activity in experimental colitis in mice. Inflamm·Bowel·Dis. 2006·Mar; 12(3):172‑7. <·PMID:·16534417·> | Morozevich GE, Kozlova NI, Preobrazhenskaya ME, Ushakova NA, Eltsov IA, Shtil AA, Berman AE: The role of beta1 integrin subfamily in anchorage‑dependent apoptosis of breast carcinoma cells differing in multidrug resistance. Biochemistry·(Mosc). 2006·May; 71(5):489‑95. <·PMID:·16732726·> | Simova S, Klima M, Cermak L, Sourkova V, Andera L: Arf and Rho GAP adapter protein ARAP1 participates in the mobilization of TRAIL‑R1/DR4 to the plasma membrane. Apoptosis. 2008·Mar; 13(3):423‑36. <·PMID:·18165900·> | Plánka L, Necas A, Srnec R, Rauser P, Starý D, Jancár J, Amler E, Filová E, Hlucilová J, Kren L, Gál P: Use of allogenic stem cells for the prevention of bone bridge formation in miniature pigs. Physiol·Res. 2009; 58(6):885‑93. <·PMID:·19093735·>
Article successfully added.