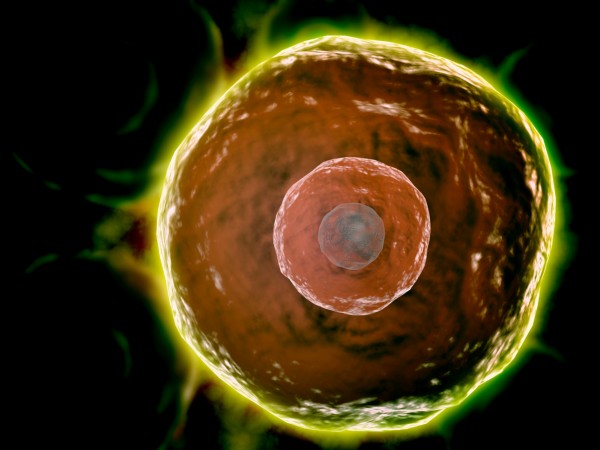 | | |
| --- | --- |
| Laser: | Blue |
| Target Species: | Rat |
| Antigen: | CD28 |
| Field of Interest: | Immunophenotyping, MHC |
| Clone: | JJ319 |
| Regulatory Status: | RUO |
| Alternative Name: | Tp44 |
| Application: | Flow cytometry |
| Format/Fluorochrome: | FITC |
| Species of Origin: | Mouse |
| Clonality: | monoclonal |
| Emission Maximum: | 518 nm |
| Excitation Maximum: | 490 to 495 nm |
| Isotype: | IgG1 |
| Product number: | CM005264 |
For Research Use Only
Concentration 0.5 mg/mL Quantity 0.1 mg Volume 0.2 mL Immunogen Mouse A20J B...
more
CyFlow™ CD28 FITC
| | |
| --- | --- |
| Concentration | 0.5 mg/mL |
| Quantity | 0.1 mg |
| Volume | 0.2 mL |
| Immunogen | Mouse A20J B lymphoma cells transfected with rat CD28 |
| Background Information | CD28 is the critical T cell costimulatory receptor which provides to the cell the important second activation signal by binding CD80 and CD86 that are expressed by antigen presenting cells. Besides its costimulation role CD28 functions in preventing T cells from anergic hyporesponsive state or from undergoing premature apoptotic cell death. Its analog CTLA-4, expressed on the surface of activated T cells, has higher affinity to CD80 and CD86 than CD28 and downregulates T cell activity. |
| Usage | The reagent is designed for Flow Cytometry analysis. Working concentrations should be determined by the investigator. |
| Storage Buffer | The reagent is provided in phosphate buffered saline (PBS) solution, pH ≈7.4, containing 0.09% (w/v) sodium azide. |
| Storage | Avoid prolonged exposure to light. Store in the dark at 2-8°C. Do not freeze. |
| Stability | Do not use after expiration date stamped on vial label. |
Specific References
| Tacke M, Hanke G, Hanke T, Hünig T: CD28‑mediated induction of proliferation in resting T cells in vitro and in vivo without engagement of the T cell receptor: evidence for functionally distinct forms of CD28. Eur·J·Immunol. 1997·Jan; 27(1):239‑47. <·PMID:·9022025·> | Dengler TJ, Szabo G, Sido B, Nottmeyer W, Zimmerman R, Vahl CF, Hünig T, Meuer SC: Prolonged allograft survival but no tolerance induction by modulating CD28 antibody JJ319 after high‑responder rat heart transplantation. Transplantation. 1999·Feb·15; 67(3):392‑8. <·PMID:·10030284·> | Robinson LE, Clandinin MT, Field CJ: R3230AC rat mammary tumor and dietary long‑chain (n‑3) fatty acids change immune cell composition and function during mitogen activation. J·Nutr. 2001·Jul; 131(7):2021‑7. <·PMID:·11435524·> | Laskowski IA, Pratschke J, Wilhelm MJ, Dong VM, Beato F, Taal M, Gasser M, Hancock WW, Sayegh MH, Tilney NL: Anti‑CD28 monoclonal antibody therapy prevents chronic rejection of renal allografts in rats. J·Am·Soc·Nephrol. 2002·Feb; 13(2):519‑27. <·PMID:·11805183·> | Haspot F, Villemain F, Laflamme G, Coulon F, Olive D, Tiollier J, Soulillou JP, Vanhove B: Differential effect of CD28 versus B7 blockade on direct pathway of allorecognition and self‑restricted responses. Blood. 2002·Mar·15; 99(6):2228‑34. <·PMID:·11877302·> | Lühder F, Huang Y, Dennehy KM, Guntermann C, Müller I, Winkler E, Kerkau T, Ikemizu S, Davis SJ, Hanke T, Hünig T: Topological requirements and signaling properties of T cell‑activating, anti‑CD28 antibody superagonists. J·Exp·Med. 2003·Apr·21; 197(8):955‑66. <·PMID:·12707299·> | van den Brandt J, Wang D, Reichardt HM: Resistance of single‑positive thymocytes to glucocorticoid‑induced apoptosis is mediated by CD28 signaling. Mol·Endocrinol. 2004·Mar; 18(3):687‑95. <·PMID:·14701943·> | Kerstan A, Armbruster N, Leverkus M, Hünig T: Cyclosporin A abolishes CD28‑mediated resistance to CD95‑induced apoptosis via superinduction of caspase‑3. J·Immunol. 2006·Dec·1; 177(11):7689‑97. <·PMID:·17114439·> | Guillonneau C, Séveno C, Dugast AS, Li XL, Renaudin K, Haspot F, Usal C, Veziers J, Anegon I, Vanhove B: Anti‑CD28 antibodies modify regulatory mechanisms and reinforce tolerance in CD40Ig‑treated heart allograft recipients. J·Immunol. 2007·Dec·15; 179(12):8164‑71. <·PMID:·18056359·>
Article successfully added.