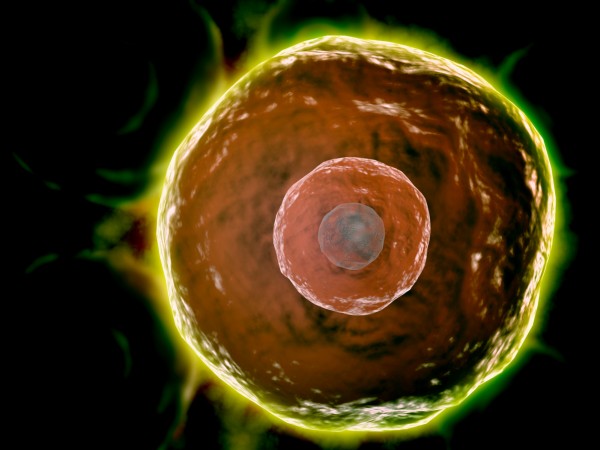 | | |
| --- | --- |
| Target Species: | Human |
| Antigen: | CD26 |
| Field of Interest: | Immunophenotyping |
| Clone: | BA5b |
| Regulatory Status: | RUO |
| Alternative Name: | ADABP, ADCP2, CD26, DPPIV, TP103 |
| Application: | Flow cytometry |
| Format/Fluorochrome: | Purified |
| Species of Origin: | Mouse |
| Clonality: | monoclonal |
| Isotype: | IgG2a |
| Product number: | CG749747 |
For Research Use Only
HLDA Workshop HLDA VI—WS Code N-L078 Concentration Unit mg/mL Concentration 1...
more
CyFlow™ CD26 Purified
| | |
| --- | --- |
| HLDA Workshop | HLDA VI—WS Code N-L078 |
| Concentration Unit | mg/mL |
| Concentration | 1 |
| Quantity | 0.1 mg |
| Immunogen | A human T cell clone |
| Specifity | The mouse monoclonal antibody BA5b recognizes CD26, a 110 kDa type II membrane glycoprotein, which is a peptidase expressed on mature thymocytes, T cells (especially activated), B cells, NK cells and macrophages. |
| Background Information | CD26 (DPP-IV; dipeptidyl peptidase IV) is a homodimeric cell surface serine peptidase that degradates IFN-γ-induced cytokines, acts as a T cell costimulatory molecule, and participates in multiple immunopathological roles in leukocyte homing and inflammation. Alterations in its peptidase activity are characteristic of malignant transformation. The enzymatic activity increases dramatically with tumor grade and severity. CD26 is expressed in various blood cell types, but also e.g. in cells that are histogenetically related to activated fibroblasts. Alterations in CD26 density have been reported on circulating monocytes and CD4+ T cells during rheumatoid arthritis and systemic lupus erythematosus. |
| Storage Buffer | The reagent is provided in phosphate buffered saline (PBS) solution, pH ≈7.4, containing 0.1% (w/v) sodium azide. |
| Storage | Avoid prolonged exposure to light. Store in the dark at 2-8°C. Do not freeze. |
| Stability | Do not use after expiration date stamped on vial label. |
Specific References
| Doussis IA, Gatter KC, Mason DY: CD68 reactivity of non‑macrophage derived tumours in cytological specimens. J·Clin·Pathol. 1993·Apr; 46(4):334‑6. <·PMID:·7684403·> | Kishimoto T, Goyert S, Kikutani H, Mason D, Miyasaka M, Moretta L, Ohno T, Okumura K, Shaw S, Springer TA, Sugamura K, Sugawara H, von dem Borne AEGK, Zola H (Eds): Leucocyte Typing VI. Garland·Publishing·Inc,·New·York. 1997; 1‑1342. <·NLM·ID:·9712219·> | Ellingsen T, Hornung N, Møller BK, Hjelm-Poulsen J, Stengaard-Pedersen K: In active chronic rheumatoid arthritis, dipeptidyl peptidase IV density is increased on monocytes and CD4(+) T lymphocytes. Scand·J·Immunol. 2007·Oct; 66(4):451‑7. <·PMID:·17850590·> | Stremenova J, Krepela E, Mares V, Trim J, Dbaly V, Marek J, Vanickova Z, Lisa V, Yea C, Sedo A: Expression and enzymatic activity of dipeptidyl peptidase‑IV in human astrocytic tumours are associated with tumour grade. Int·J·Oncol. 2007·Oct; 31(4):785‑92. <·PMID:·17786309·> | Kotacková L, Baláziová E, Sedo A: Expression pattern of dipeptidyl peptidase IV activity and/or structure homologues in cancer. Folia·Biol·(Praha). 2009; 55(3):77‑84. <·PMID:·19545486·> | Wong PT, Wong CK, Tam LS, Li EK, Chen DP, Lam CW: Decreased expression of T lymphocyte co‑stimulatory molecule CD26 on invariat natural killer T cells in systemic lupus erythematosus. Immunol·Invest. 2009; 38(5):350‑64. <·PMID:·19811413·> | Dohi O, Ohtani H, Hatori M, Sato E, Hosaka M, Nagura H, Itoi E, Kokubun S: Histogenesis‑specific expression of fibroblast activation proteinand dipeptidylpeptidase‑IV in human bone and soft tissue tumours. Histopathology. 2009·Oct; 55(4):432‑40. <·PMID:·19817894·>
Article successfully added.