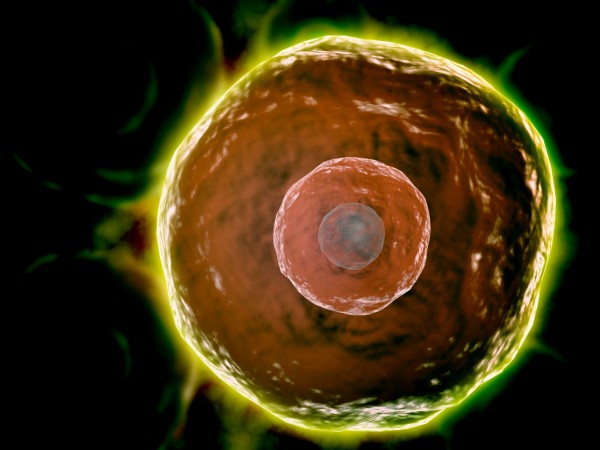 | | |
| --- | --- |
| Laser: | Red |
| Target Species: | Mouse |
| Antigen: | CD25 |
| Field of Interest: | Immunophenotyping, MHC |
| Clone: | PC61.5 |
| Regulatory Status: | RUO |
| Alternative Name: | IL-2R, p55, TAC |
| Application: | Flow cytometry |
| Format/Fluorochrome: | APC |
| Species of Origin: | Rat |
| Clonality: | monoclonal |
| Emission Maximum: | 660 nm |
| Excitation Maximum: | 650 nm |
| Isotype: | IgG1 |
| Product number: | BV354815 |
For Research Use Only
Concentration Unit mg/mL Concentration 0.5 Quantity 0.1 mg Immunogen B6.1 CTL...
more
CyFlow™ CD25 APC
| | |
| --- | --- |
| Concentration Unit | mg/mL |
| Concentration | 0.5 |
| Quantity | 0.1 mg |
| Immunogen | B6.1 CTL cell line |
| Specifity | The rat monoclonal antibody PC61.5 (PC61.5.3) recognizes mouse CD25 antigen, a 55 kDa type I transmembrane glycoprotein expressed on activated B and T lymphocytes, activated monocytes/macrophages and on CD4+ T lymphocytes (T regulatory cells); it is lost on resting B and T lymphocytes. |
| Background Information | CD25 (IL2Rα, Tac) is a ligand-binding α subunit of interleukin 2 receptor (IL2R). Together with β and γ subunit CD25 constitues the high affinity IL2R, whereas CD25 alone serves as the low affinity IL2R. CD25 expression rapidly increases upon T cell activation. The 55 kDa CD25 molecule is enzymatically cleaved and shed from the cell surface as a soluble 45 kDa s-Tac, whose concentration in serum can be used as a marker of T cell activation. Expression of CD25 indicates the neoplastic phenotype of mast cells. CD25+ CD4+ FoxP3+ regulatory cells (Treg cells) play a crucial role in the control of organ-specific autoimmune diseases. |
| Usage | The reagent is designed for Flow Cytometry analysis. Working concentrations should be determined by the investigator. |
| Storage Buffer | The reagent is provided in phosphate buffered saline (PBS) solution, pH ≈7.4, containing 0.1% (w/v) sodium azide. |
| Storage | Avoid prolonged exposure to light. Store in the dark at 2-8°C. Do not freeze. |
| Stability | Do not use after expiration date stamped on vial label. |
Specific References
| Aiba Y, Hirayama F, Ogawa M: Clonal proliferation and cytokine requirement of murine progenitors for natural killer cells. Blood. 1997·Jun·1; 89(11):4005‑12. <·PMID:·9166839·> | Jones CM, Cose SC, Coles RM, Winterhalter AC, Brooks AG, Heath WR, Carbone FR: Herpes simplex virus type 1‑specific cytotoxic T‑lymphocyte arming occurs within lymph nodes draining the site of cutaneous infection. J·Virol. 2000·Mar; 74(5):2414‑9. <·PMID:·10666272·> | Yu CT, Feng MH, Shih HM, Lai MZ: Increased p300 expression inhibits glucocorticoid receptor‑T‑cell receptor antagonism but does not affect thymocyte positive selection. Mol·Cell·Biol. 2002·Jul; 22(13):4556‑66. <·PMID:·12052865·> | Kish DD, Gorbachev AV, Fairchild RL: CD8+ T cells produce IL‑2, which is required for CD(4+)CD25+ T cell regulation of effector CD8+ T cell development for contact hypersensitivity responses. J·Leukoc·Biol. 2005·Sep; 78(3):725‑35. <·PMID:·16000396·> | Kotner J, Tarleton R: Endogenous CD4(+) CD25(+) regulatory T cells have a limited role in the control of Trypanosoma cruzi infection in mice. Infect·Immun. 2007·Feb; 75(2):861‑9. <·PMID:·17101658·> | Van VQ, Darwiche J, Raymond M, Lesage S, Bouguermouh S, Rubio M, Sarfati M: Cutting edge: CD47 controls the in vivo proliferation and homeostasis of peripheral CD4+ CD25+ Foxp3+ regulatory T cells that express CD103. J·Immunol. 2008·Oct·15; 181(8):5204‑8. <·PMID:·18832672·> | Wei HX, Chuang YH, Li B, Wei H, Sun R, Moritoki Y, Gershwin ME, Lian ZX, Tian Z: CD4+ CD25+ Foxp3+ regulatory T cells protect against T cell‑mediated fulminant hepatitis in a TGF‑beta‑dependent manner in mice. J·Immunol. 2008·Nov·15; 181(10):7221‑9. <·PMID:·18981144·> | Tenorio EP, Olguín JE, Fernández J, Vieyra P, Saavedra R: Reduction of Foxp3+ cells by depletion with the PC61 mAb induces mortality in resistant BALB/c mice infected with Toxoplasma gondii. J·Biomed·Biotechnol. 2010; 2010:786078. <·PMID:·20037737·>
Article successfully added.