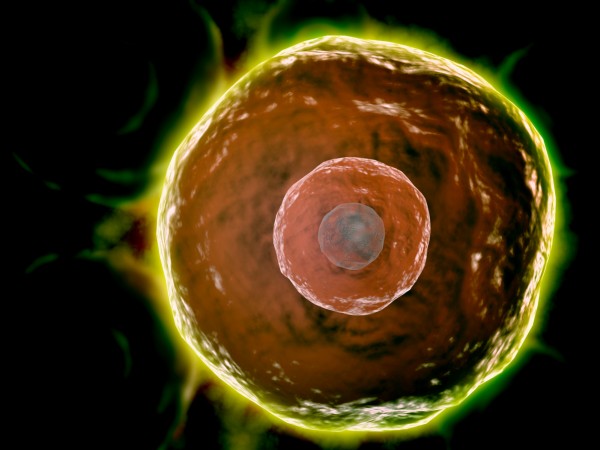 | | |
| --- | --- |
| Target Species: | Human |
| Antigen: | CD24 |
| Field of Interest: | Immunophenotyping |
| Clone: | SN3 |
| Regulatory Status: | RUO |
| Alternative Name: | BA 1, HAS |
| Application: | Flow cytometry, Immunohistochemistry (frozen sections) |
| Format/Fluorochrome: | Purified |
| Species of Origin: | Mouse |
| Clonality: | monoclonal |
| Isotype: | IgG1 |
| Product number: | BH532849 |
For Research Use Only
HLDA Workshop HLDA IV—WS Code B 136 HLDA V—WS Code B CD24.7 Concentration 1 mg/mL...
more
CyFlow™ CD24 Purified
| | |
| --- | --- |
| HLDA Workshop | HLDA IV—WS Code B 136 HLDA V—WS Code B CD24.7 |
| Concentration | 1 mg/mL |
| Quantity | 0.1 mg |
| Volume | 0.1 mL |
| Immunogen | Glycoproteins purified from human NALM-1 cell line |
| Background Information | CD24 (HSA; heat-stable antigen or nectadorin) is a small mucin-like GPI-anchored extracellular membrane glycoprotein expressed on several cell types, including B cells. When B cells are activated and induced to further maturation, however, CD24 begins to disappear. CD24 seems to act as a gate-keeper for lipid rafts, thereby regulating the activity of integrins and other proteins such as the chemokine receptor CXCR4; it is also a ligand for P-selectin. CD24 triggering induces apoptosis of B cell precursors but not in mature resting B cells, where it instead inhibits their ability to proliferate in response to activation. CD24 expression is associated with invasiveness and poorer prognosis of carcinomas and is a marker of exosomes secreted into urine and amniotic fluid. |
| Storage Buffer | The reagent is provided in phosphate buffered saline (PBS) solution, pH ≈7.4, containing 0.09% (w/v) sodium azide. |
| Storage | Avoid prolonged exposure to light. Store in the dark at 2-8°C. Do not freeze. |
| Stability | Do not use after expiration date stamped on vial label. |
Specific References
| Barcos M, Pollard C, Fukukawa T, Seon BK: Follicular mantle zone cell subpopulations detected by monoclonal antibody SN3. Hematol·Oncol. 1986 Oct-Dec; 4(4):251‐9. <·PMID:·3493967·> | Fukukawa T, Matsuzaki H, Haruta Y, Hara H, Seon BK: New monoclonal antibodies SN3, SN3a, and SN3b directed to sialic acid of glycoprotein on human non‑T leukemia cells. Exp·Hematol. 1986·Oct; 14(9):850‑5. <·PMID:·3489635·> | Knapp W, Dorken B, Gilks W, Rieber EP, Schmidt RE, Stein H, von dem Borne AEGK (Eds): Leucocyte Typing IV. Oxford·University·Press,·Oxford. 1989; 1‑1820. <·NLM·ID:·8914679·> | Fischer GF, Majdic O, Gadd S, Knapp W: Signal transduction in lymphocytic and myeloid cells via CD24, a new member of phosphoinositol‑anchored membrane molecules. J·Immunol. 1990·Jan·15; 144(2):638‑41. <·PMID:·2153173·> | Solvason N, Kearney JF: The human fetal omentum: a site of B cell generation. J·Exp·Med. 1992·Feb·1; 175(2):397‑404. <·PMID:·1370683·> | Doussis IA, Gatter KC, Mason DY: CD68 reactivity of non‑macrophage derived tumours in cytological specimens. J·Clin·Pathol. 1993·Apr; 46(4):334‑6. <·PMID:·7684403·> | Suzuki T, Kiyokawa N, Taguchi T, Sekino T, Katagiri YU, Fujimoto J: CD24 induces apoptosis in human B cells via the glycolipid‑enriched membrane domains/rafts‑mediated signaling system. J·Immunol. 2001·May·1; 166(9):5567‑77. <·PMID:·11313396·> | Schabath H, Runz S, Joumaa S, Altevogt P: CD24 affects CXCR4 function in pre‑B lymphocytes and breast carcinoma cells. J·Cell·Sci. 2006·Jan·15; 119(2):314‑25. <·PMID:·16390867·> | Chou YY, Jeng YM, Lee TT, Hu FC, Kao HL, Lin WC, Lai PL, Hu RH, Yuan RH: Cytoplasmic CD24 expression is a novel prognostic factor in diffuse‑type gastri adenocarcinoma. Ann·Surg·Oncol. 2007·Oct; 14(10):2748‑58. <·PMID:·17680316·> | Keller S, Rupp C, Stoeck A, Runz S, Fogel M, Lugert S, Hager HD, Abdel-Bakky MS, Gutwein P, Altevogt P: CD24 is a marker of exosomes secreted into urine and amniotic fluid. Kidney·Int. 2007·Nov; 72(9):1095‑102. <·PMID:·17700640·> | Runz S, Mierke CT, Joumaa S, Behrens J, Fabry B, Altevogt P: CD24 induces localization of beta1 integrin to lipid raft domains. Biochem·Biophys·Res·Commun. 2008·Jan·4; 365(1):35‑41. <·PMID:·17980703·> | Maliar A, Servais C, Waks T, Chmielewski M, Lavy R, Altevogt P, Abken H, Eshhar Z: Redirected T cells that target pancreatic adenocarcinoma antigens eliminate tumors and metastases in mice. Gastroenterology. 2012·Nov; 143(5):1375‑1384. <·PMID:·22819865·>
Article successfully added.