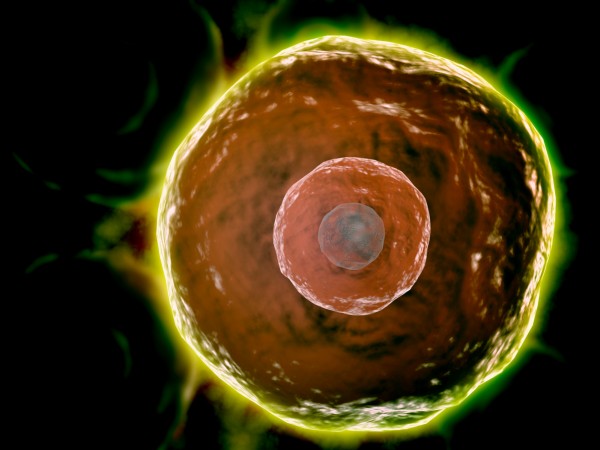 | | |
| --- | --- |
| Target Species: | Human |
| Antigen: | CD19 |
| Field of Interest: | Immunophenotyping |
| Clone: | LT19 |
| Regulatory Status: | RUO |
| Alternative Name: | B4 |
| Application: | Flow cytometry, Immunoprecipitation |
| Format/Fluorochrome: | Purified |
| Species of Origin: | Mouse |
| Clonality: | monoclonal |
| Isotype: | IgG1 |
| Product number: | CA166767 |
For Research Use Only
HLDA Workshop HLDA 10 Concentration 1 mg/mL Quantity 0.1 mg Volume 0.1 mL...
more
CyFlow™ CD19 Purified
| | |
| --- | --- |
| HLDA Workshop | HLDA 10 |
| Concentration | 1 mg/mL |
| Quantity | 0.1 mg |
| Volume | 0.1 mL |
| Immunogen | Daudi human Burkitt lymphoma cell line |
| Background Information | CD19 is a transmembrane glycoprotein of Ig superfamily expressed by B cells from the time of heavy chain rearrangement until plasma cell differentiation. It forms a tetrameric complex with CD21 (complement receptor type 2), CD81 (TAPA-1) and Leu13. Together with BCR (B cell antigen receptor), this complex signals to decrease B cell treshold for activation by the antigen. Besides being signal-amplifying coreceptor for BCR, CD19 can also signal independently of BCR coligation and it turns out to be a central regulatory component upon which multiple signaling pathways converge. Mutation of the CD19 gene results in hypogammaglobulinemia, whereas CD19 overexpression causes B cell hyperactivity. |
| Storage Buffer | The reagent is provided in phosphate buffered saline (PBS) solution, pH ≈7.4, containing 0.09% (w/v) sodium azide. |
| Storage | Avoid prolonged exposure to light. Store in the dark at 2-8°C. Do not freeze. |
| Stability | Do not use after expiration date stamped on vial label. |
Specific References
| Fujimoto M, Poe JC, Jansen PJ, Sato S, Tedder TF: CD19 amplifies B lymphocyte signal transduction by regulating Src‑family protein tyrosine kinase activation. J·Immunol. 1999·Jun·15; 162(12):7088‑94. <·PMID:·10358152·> | Inabe K, Kurosaki T: Tyrosine phosphorylation of B‑cell adaptor for phosphoinositide 3‑kinase is required for Akt activation in response to CD19 engagement. Blood. 2002·Jan·15; 99(2):584‑9. <·PMID:·11781242·> | Elias F, Flo J, Lopez RA, Zorzopulos J, Montaner A, Rodriguez JM: Strong cytosine‑guanosine‑independent immunostimulation in humans and other primates by synthetic oligodeoxynucleotides with PyNTTTTGT motifs. J·Immunol. 2003·Oct·1; 171(7):3697‑704. <·PMID:·14500668·> | Lin CW, Liu TY, Chen SU, Wang KT, Medeiros LJ, Hsu SM: CD94 1A transcripts characterize lymphoblastic lymphoma/leukemia of immature natural killer cell origin with distinct clinical features. Blood. 2005·Nov·15; 106(10):3567‑74. <·PMID:·16046525·> | van Zelm MC, Reisli I, van der Burg M, Castaño D, van Noesel CJ, van Tol MJ, Woellner C, Grimbacher B, Patiño PJ, van Dongen JJ, Franco JL: An antibody‑deficiency syndrome due to mutations in the CD19 gene. N·Engl·J·Med. 2006·May·4; 354(18):1901‑12. <·PMID:·16672701·> | Shi X, Xie C, Chang S, Zhou XJ, Tedder T, Mohan C: CD19 hyperexpression augments Sle1‑induced humoral autoimmunity but not clinical nephritis. Arthritis·Rheum. 2007·Sep; 56(9):3057‑69. <·PMID:·17763445·> | Stehlíková O, Chovancová J, Tichý B, Krejčí M, Brychtová Y, Panovská A, Francová Skuhrová H, Burčková K, Borský M, Loja T, Mayer J, Pospíšilová S, Doubek M: Detecting minimal residual disease in patients with chronic lymphocytic leukemia using 8‑color flow cytometry protocol in routine hematological practice. Int·J·Lab·Hematol. 2014·Apr; 36(2):165‑71. <·PMID:·24028768·>
Article successfully added.