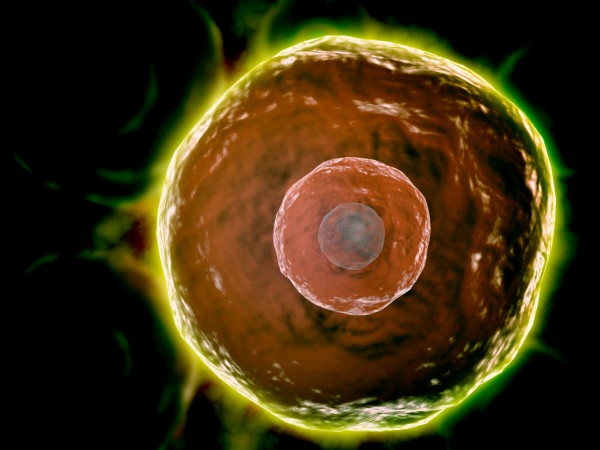 | | |
| --- | --- |
| Target Species: | Human |
| Antigen: | CD18 |
| Field of Interest: | Immunophenotyping |
| Clone: | MEM-48 |
| Regulatory Status: | RUO |
| Alternative Name: | b2 integrin |
| Application: | Flow cytometry, Functional assays, Immunohistochemistry, Immunoprecipitation, Western blot |
| Format/Fluorochrome: | Purified |
| Species of Origin: | Mouse |
| Clonality: | monoclonal |
| Isotype: | IgG1 |
| Product number: | AD113673 |
For Research Use Only
Concentration 1 mg/mL Quantity 0.1 mg Volume 0.1 mL Immunogen Leukocytes of a...
more
CyFlow™ CD18 Purified
| | |
| --- | --- |
| Concentration | 1 mg/mL |
| Quantity | 0.1 mg |
| Volume | 0.1 mL |
| Immunogen | Leukocytes of a patient suffering from LGL-type leukemia |
| Background Information | CD18 (integrin β2 subunit) forms heterodimers with four types of CD11 molecule to constitute leukocyte (β2) integrins: αLβ2 (CD11a/CD18, LFA-1), αMβ2 (CD11b/CD18, Mac-1, CR3), αXβ2 (CD11c/CD18) and αDβ2 (CD11d/CD18). In most cases, the response mediated by the integrin is a composite of the functions of its individual subunits. These integrins are essential for proper leukocyte migration, mediating intercellular contacts. Absence of CD18 leads to leukocyte adhesion deficiency-1; severe reduction of CD18 expression leads to the development of a psoriasiform skin disease. CD18 is also a target of Mannheimia (Pasteurella) haemolytica leukotoxin and is sufficient to mediate leukotoxin-mediated cytolysis. |
| Storage Buffer | The reagent is provided in phosphate buffered saline (PBS) solution, pH ≈7.4, containing 0.09% (w/v) sodium azide. |
| Storage | Avoid prolonged exposure to light. Store in the dark at 2-8°C. Do not freeze. |
| Stability | Do not use after expiration date stamped on vial label. |
Specific References
| Persson H, Hennighausen L, Taub R, DeGrado W, Leder P: Antibodies to human c‑myc oncogene product: evidence of an evolutionarily conserved protein induced during cell proliferation. Science. 1984·Aug·17; 225(4663):687‑93. <·PMID:·6431612·> | Bazil V, Stefanova I, Hilgert I, Kristofova H, Vanek S, Horejsi V: Monoclonal antibodies against human leucocyte antigens (IV): Antibodies against subunits of the LFA‑1 (CD11a/CD18) leucocyte‑adhesion glycoprotein. Folia·Biol·(Praha). 1990; 36(1):41‑50. <·PMID:·1971601·> | Larson RS, Springer TA: Structure and function of leukocyte integrins. Immunol·Rev. 1990·Apr; 114:181‑217. <·PMID:·2196220·> | Stefanova I, Horejsi V: Association of the CD59 and CD55 cell surface glycoproteins with other membrane molecules. J·Immunol. 1991·Sep·1; 147(5):1587‑92. <·PMID:·1715364·> | Schiff DE, Rae J, Martin TR, Davis BH, Curnutte JT: Increased phagocyte Fc gammaRI expression and improved Fc gamma‑receptor‑mediated phagocytosis after in vivo recombinant human interferon‑gamma treatment of normal human subjects. Blood. 1997·Oct·15; 90(8):3187‑94. <·PMID:·9376602·> | Gannon GA, Rhind SG, Suzui M, Zamecnik J, Sabiston BH, Shek PN, Shephard RJ: beta‑Endorphin and natural killer cell cytolytic activity during prolonged exercise: Is there a connection?. Am·J·Physiol. 1998·Dec; 275(6‑2):R1725‑34. <·PMID:·9843861·> | Ottonello L, Epstein AL, Dapino P, Barbera P, Morone P, Dallegri F: Monoclonal Lym‑1 antibody‑dependent cytolysis by neutrophils exposed to granulocyte‑macrophage colony‑stimulating factor: intervention of FcgammaRII (CD32), CD11b‑CD18 integrins, and CD66b glycoproteins. Blood. 1999·May·15; 93(10):3505‑11. <·PMID:·10233903·> | Garnotel R, Rittié L, Poitevin S, Monboisse JC, Nguyen P, Potron G, Maquart FX, Randoux A, Gillery P: Human blood monocytes interact with type I collagen through alpha x beta 2 integrin (CD11c‑CD18, gp150‑95). J·Immunol. 2000·Jun·1; 164(11):5928‑34. <·PMID:·10820275·> | Solovey AN, Gui L, Chang L, Enenstein J, Browne PV, Hebbel RP: Identification and functional assessment of endothelial P1H12. J·Lab·Clin·Med. 2001·Nov; 138(5):322‑31. <·PMID:·11709656·> | Dao MA, Arevalo J, Nolta JA: Reversibility of CD34 expression on human hematopoietic stem cells that retain the capacity for secondary reconstitution. Blood. 2003·Jan·1; 101(1):112‑8. <·PMID:·12589631·> | Kerstan A, Hünig T: Cutting edge: distinct TCR‑ and CD28‑derived signals regulate CD95L, Bcl‑xL, and the survival of primary T cells. J·Immunol. 2004·Feb·1; 172(3):1341‑5. <·PMID:·14734708·> | Shan M, Klasse PJ, Banerjee K, Dey AK, Iyer SP, Dionisio R, Charles D, Campbell-Gardener L, Olson WC, Sanders RW, Moore JP: HIV‑1 gp120 mannoses induce immunosuppressive responses from dendritic cells. PLoS·Pathog. 2007·Nov; 3(11):e169. <·PMID:·17983270·> | Kuttruff S, Koch S, Kelp A, Pawelec G, Rammensee HG, Steinle A: NKp80 defines and stimulates a reactive subset of CD8 T cells. Blood. 2009·Jan·8; 113(2):358‑69. <·PMID:·18922855·>
Article successfully added.