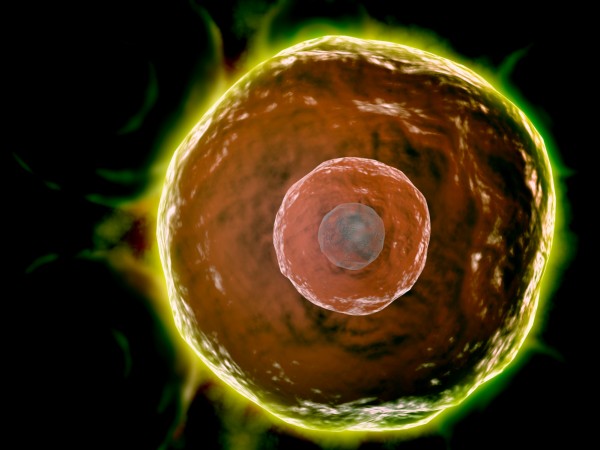 | | |
| --- | --- |
| Laser: | Blue |
| Target Species: | Mouse |
| Antigen: | CD18 |
| Field of Interest: | Immunophenotyping, MHC |
| Clone: | M18/2 |
| Regulatory Status: | RUO |
| Alternative Name: | b2 integrin |
| Application: | Flow cytometry |
| Format/Fluorochrome: | FITC |
| Species of Origin: | Rat |
| Clonality: | monoclonal |
| Emission Maximum: | 518 nm |
| Excitation Maximum: | 490 to 495 nm |
| Isotype: | IgG2a |
| Product number: | AQ070678 |
For Research Use Only
Concentration Unit mg/mL Concentration 0.5 Quantity 0.1 mg Immunogen Murine...
more
CyFlow™ CD18 FITC
| | |
| --- | --- |
| Concentration Unit | mg/mL |
| Concentration | 0.5 |
| Quantity | 0.1 mg |
| Immunogen | Murine cytotoxic T cell glycoproteins |
| Specifity | The rat monoclonal antibody M18/2 recognizes mouse CD18 antigen, a 95 kDa type I transmembrane protein expressed on all leukocytes. |
| Background Information | CD18 (integrin β2 subunit) forms heterodimers with four types of CD11 molecule to constitute leukocyte (β2) integrins: αLβ2 (CD11a/CD18, LFA-1), αMβ2 (CD11b/CD18, Mac-1, CR3), αXβ2 (CD11c/CD18) and αDβ2 (CD11d/CD18). In most cases, the response mediated by the integrin is a composite of the functions of its individual subunits. These integrins are essential for proper leukocyte migration, mediating intercellular contacts. |
| Usage | The reagent is designed for Flow Cytometry analysis. Suggested working usage is 3·µg/ml. Indicated dilution is recommended starting point for use of this product, but working concentrations should be validated by the investigator. |
| Storage Buffer | The reagent is provided in phosphate buffered saline (PBS) solution, pH ≈7.4, containing 0.1% (w/v) sodium azide. |
| Storage | Avoid prolonged exposure to light. Store in the dark at 2-8°C. Do not freeze. |
| Stability | Do not use after expiration date stamped on vial label. |
Specific References
| Sanchez-Madrid F, Simon P, Thompson S, Springer TA: Mapping of antigenic and functional epitopes on the alpha‑ and beta‑subunits of two related mouse glycoproteins involved in cell interactions, LFA‑1 and Mac‑1. J·Exp·Med. 1983·Aug·1; 158(2):586‑602. <·PMID:·6193226·> | Zahalka MA, Okon E, Naor D: Blocking lymphoma invasiveness with a monoclonal antibody directed against the beta‑chain of the leukocyte adhesion molecule (CD18). J·Immunol. 1993·May·15; 150(10):4466‑77. <·PMID:·8097756·> | Zahalka MA, Naor D: Beta 2‑integrin dependent aggregate formation between LB T cell lymphoma and spleen cells: assessment of correlation with spleen invasiveness. Int·Immunol. 1994·Jun; 6(6):917‑24. <·PMID:·7522049·> | Avni O, Pur Z, Yefenof E, Baniyash M: Complement receptor 3 of macrophages is associated with galectin‑1‑like protein. J·Immunol. 1998·Jun·15; 160(12):6151‑8. <·PMID:·9637533·> | Abraham C, Miller J: Molecular mechanisms of IL‑2 gene regulation following costimulation through LFA‑1. J·Immunol. 2001·Nov·1; 167(9):5193‑201. <·PMID:·11673532·> | Sakurai E, Taguchi H, Anand A, Ambati BK, Gragoudas ES, Miller JW, Adamis AP, Ambati J: Targeted disruption of the CD18 or ICAM‑1 gene inhibits choroidal neovascularization. Invest·Ophthalmol·Vis·Sci. 2003·Jun; 44(6):2743‑9. <·PMID:·12766082·> | Barlow SC, Langston W, Matthews KM, Chidlow JH Jr, Kevil CG: CD18 deficiency protects against multiple low‑dose streptozotocin‑induced diabetes. Am·J·Pathol. 2004·Dec; 165(6):1849‑52. <·PMID:·15579429·> | Watts GM, Beurskens FJ, Martin-Padura I, Ballantyne CM, Klickstein LB, Brenner MB, Lee DM: Manifestations of inflammatory arthritis are critically dependent on LFA‑1. J·Immunol. 2005·Mar·15; 174(6):3668‑75. <·PMID:·15749905·> | Varga G, Balkow S, Wild MK, Stadtbaeumer A, Krummen M, Rothoeft T, Higuchi T, Beissert S, Wethmar K, Scharffetter-Kochanek K, Vestweber D, Grabbe S: Active MAC‑1 (CD11b/CD18) on DCs inhibits full T‑cell activation. Blood. 2007·Jan·15; 109(2):661‑9. <·PMID:·17003381·> | Cullere X, Lauterbach M, Tsuboi N, Mayadas TN: Neutrophil‑selective CD18 silencing using RNA interference in vivo. Blood. 2008·Apr·1; 111(7):3591‑8. <·PMID:·18216298·>
Article successfully added.