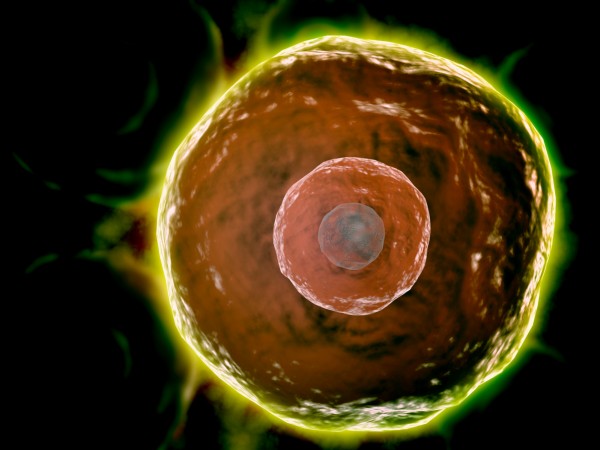 | | |
| --- | --- |
| Target Species: | Human |
| Antigen: | CD16 |
| Field of Interest: | Immunophenotyping |
| Clone: | MEM-154 |
| Regulatory Status: | RUO |
| Alternative Name: | FcγRIII |
| Application: | Flow cytometry |
| Format/Fluorochrome: | Biotin |
| Species of Origin: | Mouse |
| Clonality: | monoclonal |
| Isotype: | IgG1 |
| Product number: | AE412174 |
For Research Use Only
Concentration 1 mg/mL Quantity 0.1 mg Volume 0.1 mL Immunogen Human granulocytes...
more
CyFlow™ CD16 Biotin
| | |
| --- | --- |
| Concentration | 1 mg/mL |
| Quantity | 0.1 mg |
| Volume | 0.1 mL |
| Immunogen | Human granulocytes |
| Background Information | CD16 (FcγRIII) is a 50-65 kDa glycoprotein serving as a low affinity IgG receptor. Human FcγRIII is expressed in two forms - FcγRIIIA and FcγRIIIB. FcγRIIIA is a transmembrane protein of monocytes, macrophages, NK cells and a subset of T cells. It is associated with FcεRI-γ subunit and is responsible for antibody-dependent NK cell cytotoxicity. Mast cell FcγRIIIA is associated, moreover, with FcεRI-β subunit. Besides IgG, FcγRIIIA can be triggered also by oligomeric IgE. FcγRIIIB is a GPI-linked monomeric receptor expressed on neutrophils and is involved in their activation and induction of a proadhesive phenotype. |
| Usage | The reagent is designed for indirect immunofluorescence analysis by Flow Cytometry. Suggested working usage is 2·µg/ml. Indicated dilution is recommended starting point for use of this product, but working concentrations should be validated by the investigator. |
| Storage Buffer | The reagent is provided in phosphate buffered saline (PBS) solution, pH ≈7.4, containing 0.09% (w/v) sodium azide. |
| Storage | Avoid prolonged exposure to light. Store in the dark at 2-8°C. Do not freeze. |
| Stability | Do not use after expiration date stamped on vial label. |
Specific References
| Doussis IA, Gatter KC, Mason DY: CD68 reactivity of non‑macrophage derived tumours in cytological specimens. J·Clin·Pathol. 1993·Apr; 46(4):334‑6. <·PMID:·7684403·> | Gessner JE, Grussenmeyer T, Kolanus W, Schmidt RE: The human low affinity immunoglobulin G Fc receptor III‑A and III‑B genes: Molecular characterization of the promoter regions. J·Biol·Chem. 1995·Jan·20; 270(3):1350‑61. <·PMID:·7836402·> | de Haas M, Koene HR, Kleijer M, de Vries E, Simsek S, van Tol MJ, Roos D, von dem Borne AE: A triallelic Fc gamma receptor type IIIA polymorphism influences the binding ofhuman IgG by NK cell Fc gamma RIIIa. J·Immunol. 1996·Apr·15; 156(8):2948‑55. <·PMID:·8609432·> | Tamm A, Schmidt RE: The binding epitopes of human CD16 (Fc gamma RIII) monoclonal antibodies: Implications for ligand binding. J·Immunol. 1996·Aug·15; 157(4):1576‑81. <·PMID:·8759741·> | Koene HR, Kleijer M, Algra J, Roos D, von dem Borne AE, de Haas M: Fc gammaRIIIa‑158V/F polymorphism influences the binding of IgG by natural killer cell Fc gammaRIIIa, independently of the Fc gammaRIIIa‑48L/R/H phenotype. Blood. 1997·Aug·1; 90(3):1109‑14. <·PMID:·9242542·> | Kocher M, Siegel ME, Edberg JC, Kimberly RP: Cross‑linking of Fc gamma receptor IIa and Fc gamma receptor IIIb induces different proadhesive phenotypes on human neutrophils. J·Immunol. 1997·Oct·15; 159(8):3940‑8. <·PMID:·9378982·> | Arase N, Arase H, Hirano S, Yokosuka T, Sakurai D, Saito T: IgE‑mediated activation of NK cells through Fc gamma RIII. J·Immunol. 2003·Mar·15; 170(6):3054‑8. <·PMID:·12626560·> | Gasdaska JR, Sherwood S, Regan JT, Dickey LF: An afucosylated anti‑CD20 monoclonal antibody with greater antibody‑dependent cellular cytotoxicity and B‑cell depletion and lower complement‑dependent cytotoxicity than rituximab. Mol·Immunol. 2012·Mar; 50(3):134‑41. <·PMID:·22305040·>
Article successfully added.