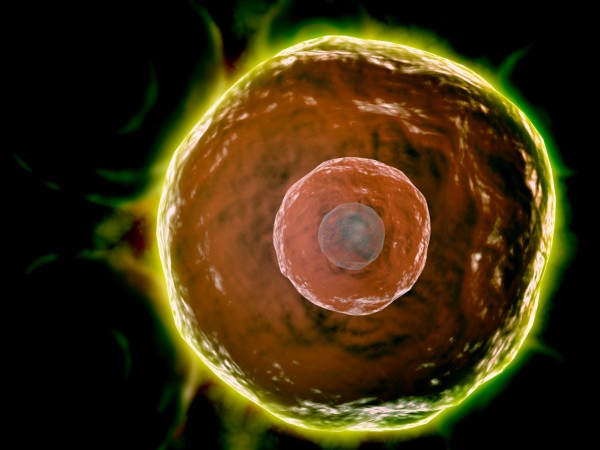 | | |
| --- | --- |
| Target Species: | Human, Non-Human Primates |
| Antigen: | CD16 |
| Field of Interest: | Immunophenotyping |
| Clone: | LNK16 |
| Regulatory Status: | RUO |
| Alternative Name: | CD16a, FcγRIIIA |
| Application: | Flow cytometry, Immunoprecipitation |
| Format/Fluorochrome: | Purified |
| Species of Origin: | Mouse |
| Clonality: | monoclonal |
| Isotype: | IgG1 |
| Product number: | AB691965 |
For Research Use Only
Concentration Unit mg/mL Concentration 1 Quantity 0.1 mg Immunogen Normal human...
more
CyFlow™ CD16 Purified
| | |
| --- | --- |
| Concentration Unit | mg/mL |
| Concentration | 1 |
| Quantity | 0.1 mg |
| Immunogen | Normal human peripheral blood granulocytes |
| Specifity | The mouse monoclonal antibody LNK16 recognizes CD16 antigen, a low affinity receptor for aggregated IgG (FcγRIII antigen). CD16 exists in two different isoforms: CD16a (FcγRIIIA; 50-65 kDa; expressed on NK-cells, monocytes and macrophages) and CD16b (FcγRIIIB; 48 kDa; mainly expressed on neutrophils). |
| Background Information | CD16 (FcγRIII) is a 50-65 kDa glycoprotein serving as a low affinity IgG receptor. Human FcγRIII is expressed in two forms - FcγRIIIA and FcγRIIIB. FcγRIIIA is a transmembrane protein of monocytes, macrophages, NK cells and a subset of T cells. It is associated with FcεRI-γ subunit and is responsible for antibody-dependent NK cell cytotoxicity. Mast cell FcγRIIIA is associated, moreover, with FcεRI-β subunit. Besides IgG, FcγRIIIA can be triggered also by oligomeric IgE. FcγRIIIB is a GPI-linked monomeric receptor expressed on neutrophils and is involved in their activation and induction of a proadhesive phenotype. |
| Storage Buffer | The reagent is provided in Tris buffered saline (TBS) solution, pH ≈8.0, containing 0.1% (w/v) sodium azide. |
| Storage | Avoid prolonged exposure to light. Store in the dark at 2-8°C. Do not freeze. |
| Stability | Do not use after expiration date stamped on vial label. |
Specific References
| Doussis IA, Gatter KC, Mason DY: CD68 reactivity of non‑macrophage derived tumours in cytological specimens. J·Clin·Pathol. 1993·Apr; 46(4):334‑6. <·PMID:·7684403·> | Gessner JE, Grussenmeyer T, Kolanus W, Schmidt RE: The human low affinity immunoglobulin G Fc receptor III‑A and III‑B genes: Molecular characterization of the promoter regions. J·Biol·Chem. 1995·Jan·20; 270(3):1350‑61. <·PMID:·7836402·> | Tamm A, Schmidt RE: The binding epitopes of human CD16 (Fc gamma RIII) monoclonal antibodies: Implications for ligand binding. J·Immunol. 1996·Aug·15; 157(4):1576‑81. <·PMID:·8759741·> | Kocher M, Siegel ME, Edberg JC, Kimberly RP: Cross‑linking of Fc gamma receptor IIa and Fc gamma receptor IIIb induces different proadhesive phenotypes on human neutrophils. J·Immunol. 1997·Oct·15; 159(8):3940‑8. <·PMID:·9378982·> | Mathison RD, Befus AD, Davison JS, Woodman RC: Modulation of neutrophil function by the tripeptide feG. BMC·Immunol. 2003·Mar·4; 4:3. <·PMID:·12659660·> | Arase N, Arase H, Hirano S, Yokosuka T, Sakurai D, Saito T: IgE‑mediated activation of NK cells through Fc gamma RIII. J·Immunol. 2003·Mar·15; 170(6):3054‑8. <·PMID:·12626560·> | Boyle JJ: Human macrophages kill human mesangial cells by Fas‑L‑induced apoptosis when triggered by antibody via CD16. Clin·Exp·Immunol. 2004·Sep; 137(3):529‑37. <·PMID:·15320902·> | Lin CW, Liu TY, Chen SU, Wang KT, Medeiros LJ, Hsu SM: CD94 1A transcripts characterize lymphoblastic lymphoma/leukemia of immature natural killer cell origin with distinct clinical features. Blood. 2005·Nov·15; 106(10):3567‑74. <·PMID:·16046525·> | Hovden AO, Karlsen M, Jonsson R, Aarstad HJ, Appel S: Maturation of monocyte derived dendritic cells with OK432 boosts IL‑12p70 secretion and conveys strong T‑cell responses. BMC·Immunol. 2011·Jan·5; 12:2. <·PMID:·21208424·>
Article successfully added.