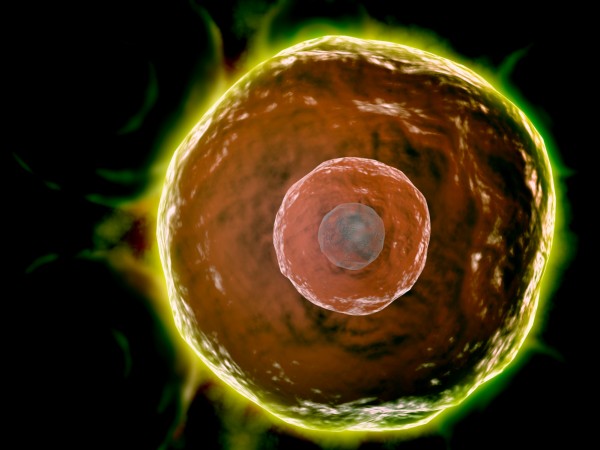 | | |
| --- | --- |
| Target Species: | Human, Non-Human Primates |
| Antigen: | CD13 |
| Field of Interest: | Immunophenotyping |
| Clone: | WM15 |
| Regulatory Status: | RUO |
| Alternative Name: | APN, gp150 |
| Application: | Flow cytometry |
| Format/Fluorochrome: | Biotin |
| Species of Origin: | Mouse |
| Clonality: | monoclonal |
| Isotype: | IgG1 |
| Product number: | BN977167 |
For Research Use Only
HLDA Workshop HLDA III—WS Code M 213 HLDA IV—WS Code M 44 HLDA IV—WS Code M 209 HLDA V—WS...
more
CyFlow™ CD13 Biotin
| | |
| --- | --- |
| HLDA Workshop | HLDA III—WS Code M 213 HLDA IV—WS Code M 44 HLDA IV—WS Code M 209 HLDA V—WS Code M MA191 |
| Concentration | 1 mg/mL |
| Quantity | 0.1 mg |
| Volume | 0.1 mL |
| Immunogen | Human Acute Myelogenous Leukemia (AML) cells |
| Background Information | CD13 (APN; aminopeptidase N) is a 150 kDa type II transmembrane zinc-binding ectopeptidase expressed on various cell types. This metalloprotease preferentially catalyzes removal of neutral amino acids from small peptides, thus activating or inactivating bioactive peptides. CD13 has also role in extracellular matrix degradation, antigen processing and signal transduction, is important in inflammatory responses, regulates intercellular contact, cell motility and vascularization. CD13 is involved in protection of leukemic cells against apoptosis and its expression associated with poor prognosis of carcinomas. |
| Usage | The reagent is designed for indirect immunofluorescence analysis by Flow Cytometry. Working concentrations should be determined by the investigator. |
| Storage Buffer | The reagent is provided in phosphate buffered saline (PBS) solution, pH ≈7.4, containing 0.09% (w/v) sodium azide. |
| Storage | Avoid prolonged exposure to light. Store in the dark at 2-8°C. Do not freeze. |
| Stability | Do not use after expiration date stamped on vial label. |
Specific References
| Bradstock KF, Favaloro EJ, Kabral A, Kerr A, Hughes WG, Berndt MC, Musgrove E: Human myeloid differentiation antigens identified by monoclonal antibodies: expression on leukemic cells. Pathology. 1985·Jul; 17(3):392‑9. <·PMID:·3865147·> | Bradstock KF, Favaloro EJ, Kabral A, Kerr A, Hughes WG, Musgrove E: Myeloid progenitor surface antigen identified by monoclonal antibody. Br·J·Haematol. 1985·Sep; 61(1):44136. <·PMID:·4052321·> | McMichael AJ, Beverley PCL, Cobbold S, et al (Eds): Leucocyte Typing III, White Cell Differentiation Antigens. Oxford·University·Press,·Oxford. 1987; 1‑1050. <·NLM·ID:·8913266·> | Knapp W, Dorken B, Gilks W, Rieber EP, Schmidt RE, Stein H, von dem Borne AEGK (Eds): Leucocyte Typing IV. Oxford·University·Press,·Oxford. 1989; 1‑1820. <·NLM·ID:·8914679·> | Doussis IA, Gatter KC, Mason DY: CD68 reactivity of non‑macrophage derived tumours in cytological specimens. J·Clin·Pathol. 1993·Apr; 46(4):334‑6. <·PMID:·7684403·> | Favaloro EJ, Browning T, Facey D: CD13 (GP150: aminopeptidase‑N): predominant functional activity in blood is localized to plasma and is not cell‑surface associated. Exp·Hematol. 1993·Dec; 21(13):1695‑701. <·PMID:·7902291·> | Tokuhara T, Hattori N, Ishida H, Hirai T, Higashiyama M, Kodama K, Miyake M: Clinical significance of aminopeptidase N in non‑small cell lung cancer. Clin·Cancer·Res. 2006·Jul·1; 12(13):3971‑8. <·PMID:·16818694·> | Petrovic N, Schacke W, Gahagan JR, O'Conor CA, Winnicka B, Conway RE, Mina-Osorio P, Shapiro LH: CD13/APN regulates endothelial invasion and filopodia formation. Blood. 2007·Jul·1; 110(1):142‑50. <·PMID:·17363739·> | Terauchi M, Kajiyama H, Shibata K, Ino K, Nawa A, Mizutani S, Kikkawa F: Inhibition of APN/CD13 leads to suppressed progressive potential in ovarian carcinoma cells. BMC·Cancer. 2007·Jul·27; 7:140. <·PMID:·17655775·> | McCormack E, Mujić M, Osdal T, Bruserud Ø , Gjertsen BT: Multiplexed mAbs: a new strategy in preclinical time‑domain imaging of acute myeloid leukemia. Blood. 2013·Feb·14; 121(7):e34‑42. <·PMID:·23243270·>
Article successfully added.