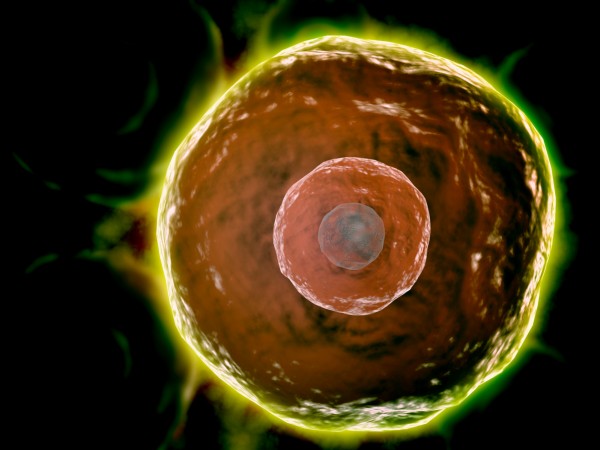 | | |
| --- | --- |
| Target Species: | Human, Non-Human Primates |
| Antigen: | CD11c |
| Field of Interest: | Immunophenotyping |
| Clone: | BU15 |
| Regulatory Status: | RUO |
| Alternative Name: | p150 |
| Application: | Flow cytometry, Immunohistochemistry (frozen sections), Immunoprecipitation |
| Format/Fluorochrome: | Purified |
| Species of Origin: | Mouse |
| Clonality: | monoclonal |
| Isotype: | IgG1 |
| Product number: | CF757356 |
For Research Use Only
HLDA Workshop HLDA III—WS Code M 256 HLDA V—WS Code AS S143 HLDA VI—WS Code AS Ref.6...
more
CyFlow™ CD11c Purified
| | |
| --- | --- |
| HLDA Workshop | HLDA III—WS Code M 256 HLDA V—WS Code AS S143 HLDA VI—WS Code AS Ref.6 |
| Concentration | 1 mg/mL |
| Quantity | 0.1 mg |
| Volume | 0.1 mL |
| Immunogen | Dendritic cells of synovial fluid |
| Background Information | CD11c (αX integrin subunit) forms complex with CD18 (β2 integrin subunit) and is expressed mainly on tissue macrophages and dendritic cells. CD11c binds to complement fragment iC3b, fibrinogen, VCAM-1 and ICAM-2 or e.g. CD90. Like other β2 integrins, CD11c/CD18 plays roles in cell migration and phagocytosis. Moreover, interaction of CD11c/CD18 with plasminogen regulates plasmin activities, and interaction with heparin counteracts binding of iC3b. |
| Storage Buffer | The reagent is provided in phosphate buffered saline (PBS) solution, pH ≈7.4, containing 0.09% (w/v) sodium azide. |
| Storage | Avoid prolonged exposure to light. Store in the dark at 2-8°C. Do not freeze. |
| Stability | Do not use after expiration date stamped on vial label. |
Specific References
| Hogg N, Takacs L, Palmer DG, Selvendran Y, Allen C: The p150,95 molecule is a marker of human mononuclear phagocytes: comparison with expression of class II molecules. Eur·J·Immunol. 1986·Mar; 16(3):240‑8. <·PMID:·3456894·> | McMichael AJ, Beverley PCL, Cobbold S, et al (Eds): Leucocyte Typing III, White Cell Differentiation Antigens. Oxford·University·Press,·Oxford. 1987; 1‑1050. <·NLM·ID:·8913266·> | Doussis IA, Gatter KC, Mason DY: CD68 reactivity of non‑macrophage derived tumours in cytological specimens. J·Clin·Pathol. 1993·Apr; 46(4):334‑6. <·PMID:·7684403·> | Trowald-Wigh G, Johannisson A, Håkansson L: Canine neutrophil adhesion proteins and Fc‑receptors in healthy dogs and dogs with adhesion protein deficiency, as studied by flow cytometry. Vet·Immunol·Immunopathol. 1993·Oct; 38(3‑4):297‑310. <·PMID:·8291207·> | Van der Vieren M, Le Trong H, Wood CL, Moore PF, St John T, Staunton DE, Gallatin WM: A novel leukointegrin, alpha d beta 2, binds preferentially to ICAM‑3. Immunity. 1995·Dec; 3(6):683‑90. <·PMID:·8777714·> | Kishimoto T, Goyert S, Kikutani H, Mason D, Miyasaka M, Moretta L, Ohno T, Okumura K, Shaw S, Springer TA, Sugamura K, Sugawara H, von dem Borne AEGK, Zola H (Eds): Leucocyte Typing VI. Garland·Publishing·Inc,·New·York. 1997; 1‑1342. <·NLM·ID:·9712219·> | Rezzonico R, Imbert V, Chicheportiche R, Dayer JM: Ligation of CD11b and CD11c beta(2) integrins by antibodies or soluble CD23 induces macrophage inflammatory protein 1alpha (MIP‑1alpha) and MIP‑1beta production in primary human monocytes through a pathway dependent on nuclear factor‑kappaB. Blood. 2001·May·15; 97(10):2932‑40. <·PMID:·11342414·> | Myou S, Zhu X, Boetticher E, Qin Y, Myo S, Meliton A, Lambertino A, Munoz NM, Hamann KJ, Leff AR: Regulation of adhesion of AML14.3D10 cells by surface clustering of beta2‑integrin caused by ERK‑independent activation of cPLA2. Immunology. 2002·Sep; 107(1):77‑85. <·PMID:·12225365·> | Bullard DC, Hu X, Adams JE, Schoeb TR, Barnum SR: p150/95 (CD11c/CD18 expression is required for the development of experimental autoimmune encephalomyelitis. Am·J·Pathol. 2007·Jun; 170(6):2001‑8. <·PMID:·17525267·> | Sadhu C, Ting HJ, Lipsky B, Hensley K, Garcia-Martinez LF, Simon SI, Staunton DE: CD11c/CD18: novel ligands and a role in delayed‑type hypersensitivity. J·Leukoc·Biol. 2007·Jun; 81(6):1395‑403. <·PMID:·17389580·> | Vorup-Jensen T, Chi L, Gjelstrup LC, Jensen UB, Jewett CA, Xie C, Shimaoka M, Linhardt RJ, Springer TA: Binding between the integrin alphaXbeta2 (CD11c/CD18 and heparin. J·Biol·Chem. 2007·Oct·19; 282(42):30869‑77. <·PMID:·17699512·> | Gang J, Choi J, Lee JH, Nham SU: Identification of critical residues for plasminogen binding by the alphaXI‑domain of the beta2 integrin, alphaXbeta2. Mol·Cells. 2007·Oct·31; 24(2):240‑6. <·PMID:·17978577·> | Angel CE, Lala A, Chen CJ, Edgar SG, Ostrovsky LL, Dunbar PR: CD14+ antigen‑presenting cells in human dermis are less mature than their CD1a+ counterparts. Int·Immunol. 2007·Nov; 19(11):1271‑9. <·PMID:·17804688·> | Sadhu C, Hendrickson L, Dick KO, Potter TG, Staunton DE: Novel Tools for Functional Analysis of CD11c: Activation‑Specific, Activation‑Independent, and Activating Antibodies. J·Immunoassay·Immunochem. 2008; 29(1):42‑57. <·PMID:·18080879·>
Article successfully added.