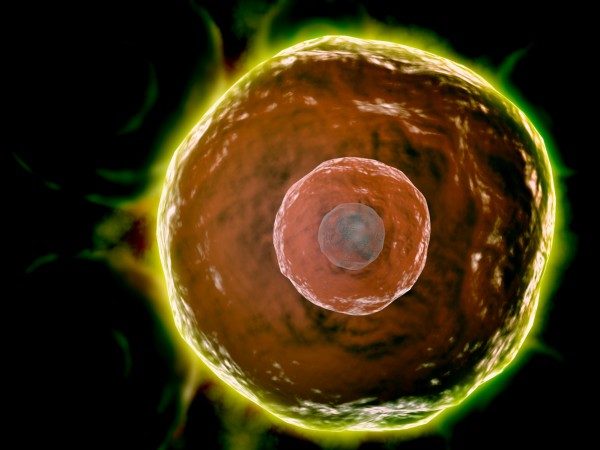 | | |
| --- | --- |
| Target Species: | Human |
| Antigen: | CD11a |
| Field of Interest: | Immunophenotyping |
| Clone: | MEM-25 |
| Regulatory Status: | RUO |
| Alternative Name: | LFA-1 |
| Application: | Flow cytometry, Functional assays, Immunoprecipitation |
| Format/Fluorochrome: | Azide Free |
| Species of Origin: | Mouse |
| Clonality: | monoclonal |
| Isotype: | IgG1 |
| Product number: | AM553938 |
For Research Use Only
Concentration 1 mg/mL Quantity 0.1 mg Volume 0.1 mL Immunogen Leukocytes of a...
more
CyFlow™ CD11a Azide Free
| | |
| --- | --- |
| Concentration | 1 mg/mL |
| Quantity | 0.1 mg |
| Volume | 0.1 mL |
| Immunogen | Leukocytes of a patient suffering from LGL-type leukemia |
| Background Information | CD11a (LFA-1 α) together with CD18 constitute leukocyte function-associated antigen 1 (LFA-1), the αLβ2 integrin. CD11a is implicated in activation of LFA-1 complex. LFA-1 is expressed on the plasma membrane of leukocytes in a low-affinity conformation. Cell stimulation by chemokines or other signals leads to induction the high-affinity conformation, which supports tight binding of LFA-1 to its ligands, the intercellular adhesion molecules ICAM-1, -2, -3. LFA-1 is thus involved in interaction of various immune cells and in their tissue-specific settlement, but participates also in control of cell differentiation and proliferation and of T-cell effector functions. Blocking of LFA-1 function by specific antibodies or small molecules has become an important therapeutic approach in treatment of multiple inflammatory diseases. For example, humanized anti-LFA-1 antibody Efalizumab (Raptiva) is being used to interfere with T cell migration to sites of inflammation; binding of cholesterol-lowering drug simvastatin to CD11a allosteric site leads to immunomodulation and increase in lymphocytic cholinergic activity. |
| Storage Buffer | The reagent is provided in azide-free phosphate buffered saline (PBS) solution, pH ≈7.4; 0.2 µm filter sterilized. |
| Storage | Avoid prolonged exposure to light. Store in the dark at 2-8°C. Do not freeze. |
| Stability | Do not use after expiration date stamped on vial label. |
Specific References
| Knapp W, Dorken B, Gilks W, Rieber EP, Schmidt RE, Stein H, von dem Borne AEGK (Eds): Leucocyte Typing IV. Oxford·University·Press,·Oxford. 1989; 1‑1820. <·NLM·ID:·8914679·> | Bazil V, Stefanova I, Hilgert I, Kristofova H, Vanek S, Horejsi V: Monoclonal antibodies against human leucocyte antigens (IV): Antibodies against subunits of the LFA‑1 (CD11a/CD18) leucocyte‑adhesion glycoprotein. Folia·Biol·(Praha). 1990; 36(1):41‑50. <·PMID:·1971601·> | Ottonello L, Epstein AL, Dapino P, Barbera P, Morone P, Dallegri F: Monoclonal Lym‑1 antibody‑dependent cytolysis by neutrophils exposed to granulocyte‑macrophage colony‑stimulating factor: intervention of FcgammaRII (CD32), CD11b‑CD18 integrins, and CD66b glycoproteins. Blood. 1999·May·15; 93(10):3505‑11. <·PMID:·10233903·> | Simon SI, Cherapanov V, Nadra I, Waddell TK, Seo SM, Wang Q, Doerschuk CM, Downey GP: Signaling functions of L‑selectin in neutrophils: alterations in the cytoskeleton and colocalization with CD18. J·Immunol. 1999·Sep·1; 163(5):2891‑901. <·PMID:·10453036·> | Garnotel R, Rittié L, Poitevin S, Monboisse JC, Nguyen P, Potron G, Maquart FX, Randoux A, Gillery P: Human blood monocytes interact with type I collagen through alpha x beta 2 integrin (CD11c‑CD18, gp150‑95). J·Immunol. 2000·Jun·1; 164(11):5928‑34. <·PMID:·10820275·> | Hajishengallis G, Martin M, Sojar HT, Sharma A, Schifferle RE, DeNardin E, Russell MW, Genco RJ: Dependence of bacterial protein adhesins on toll‑like receptors for proinflammatory cytokine induction. Clin·Diagn·Lab·Immunol. 2002·Mar; 9(2):403‑11. <·PMID:·11874886·> | Attarbaschi T, Willheim M, Ramharter M, Hofmann A, Wahl K, Winkler H, Graninger W, Winkler S: T cell cytokine profile during primary Epstein‑Barr virus infection (infectious mononucleosis). Eur·Cytokine·Netw. 2003·Jan-Mar; 14(1):34‑9. <·PMID:·12799212·> | Mathison RD, Befus AD, Davison JS, Woodman RC: Modulation of neutrophil function by the tripeptide feG. BMC·Immunol. 2003·Mar·4; 4:3. <·PMID:·12659660·> | Ottonello L, Epstein AL, Mancini M, Dapino P, Dallegri F: Monoclonal LYM‑1 antibody‑dependent cytolysis by human neutrophils exposed to GM‑CSF: auto‑regulation of target cell attack by cathepsin G. J·Leukoc·Biol. 2004·Jan; 75(1):99‑105. <·PMID:·14525961·> | Sarantos MR, Raychaudhuri S, Lum AF, Staunton DE, Simon SI: Leukocyte function‑associated antigen 1‑mediated adhesion stability is dynamically regulated through affinity and valency during bond formation with intercellular adhesion molecule‑1. J·Biol·Chem. 2005·Aug·5; 280(31):28290‑8. <·PMID:·15955822·> | Giblin PA, Lemieux RM: LFA‑1 as a key regulator of immune function: approaches toward the development of LFA‑1‑based therapeutics. Curr·Pharm·Des. 2006; 12(22):2771‑95. <·PMID:·16918410·> | Kellersch B, Kolanus W: Membrane‑proximal signaling events in beta‑2 integrin activation. Results·Probl·Cell·Differ. 2006; 43:245‑57. <·PMID:·17068975·> | Fujii T, Takada-Takatori Y, Kawashima K: Roles played by lymphocyte function‑associated antigen‑1 in the regulation of lymphocytic cholinergic activity. Life·Sci. 2007·May·30; 80(24‑25):2320‑4. <·PMID:·17289088·> | Wang JH, Kwas C, Wu L: Intercellular adhesion molecule 1 (ICAM‑1), but not ICAM‑2 and ‑3, is important for dendritic cell‑mediated human immunodeficiency virus type 1 transmission. J·Virol. 2009·May; 83(9):4195‑204. <·PMID:·19211748·> | Osicka R, Osickova A, Hasan S, Bumba L, Cerny J, Sebo P: Adenylate cyclase toxin is a unique ligand of the integrin complement receptor 3. eLife. 2015·Dec·9; 4:e10766. <·PMID:·26650353·>
Article successfully added.