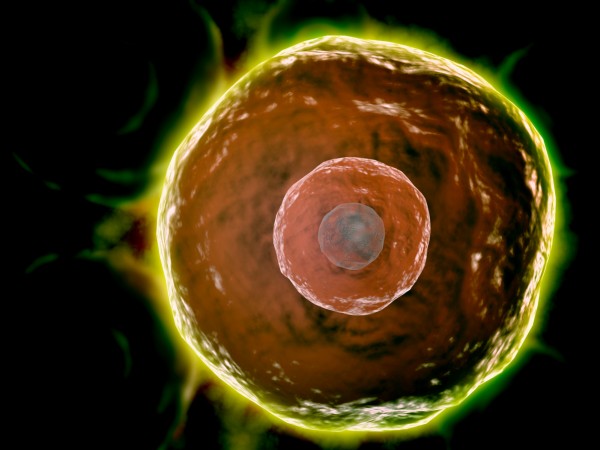 | | |
| --- | --- |
| Target Species: | Mouse |
| Antigen: | CD11a |
| Field of Interest: | Immunophenotyping, MHC |
| Clone: | M17/4 |
| Regulatory Status: | RUO |
| Alternative Name: | LFA-1 |
| Application: | Flow cytometry, Functional assays, Immunohistochemistry (frozen sections), Immunoprecipitation |
| Format/Fluorochrome: | Purified |
| Species of Origin: | Rat |
| Clonality: | monoclonal |
| Isotype: | IgG2a |
| Product number: | CA154449 |
For Research Use Only
Concentration 1 mg/mL Quantity 0.1 mg Volume 0.1 mL Immunogen C57BL/6 mouse...
more
CyFlow™ CD11a Purified
| | |
| --- | --- |
| Concentration | 1 mg/mL |
| Quantity | 0.1 mg |
| Volume | 0.1 mL |
| Immunogen | C57BL/6 mouse splenic secondary cytotoxic T lymphocytes |
| Background Information | CD11a (LFA-1 α) together with CD18 constitute leukocyte function-associated antigen 1 (LFA-1), the αLβ2 integrin. CD11a is implicated in activation of LFA-1 complex. LFA-1 is expressed on the plasma membrane of leukocytes in a low-affinity conformation. Cell stimulation by chemokines or other signals leads to induction the high-affinity conformation, which supports tight binding of LFA-1 to its ligands, the intercellular adhesion molecules ICAM-1, -2, -3. LFA-1 is thus involved in interaction of various immune cells and in their tissue-specific settlement, but participates also in control of cell differentiation and proliferation and of T-cell effector functions. |
| Storage Buffer | The reagent is provided in phosphate buffered saline (PBS) solution, pH ≈7.4, containing 0.09% (w/v) sodium azide. |
| Storage | Avoid prolonged exposure to light. Store in the dark at 2-8°C. Do not freeze. |
| Stability | Do not use after expiration date stamped on vial label. |
Specific References
| Sanchez-Madrid F, Davignon D, Martz E, Springer TA: Antigens involved in mouse cytolytic T‑lymphocyte (CTL)‑mediated killing: functional screening and topographic relationship. Cell·Immunol. 1982·Oct; 73(1):1-11. <·PMID:·6983917·> | Kuhlman P, Moy VT, Lollo BA, Brian AA: The accessory function of murine intercellular adhesion molecule‑1 in T lymphocyte activation: Contributions of adhesion and co‑activation. J·Immunol. 1991·Mar·15; 146(6):1773‑82. <·PMID:·1672331·> | Yung R, Powers D, Johnson K, Amento E, Carr D, Laing T, Yang J, Chang S, Hemati N, Richardson B: Mechanisms of drug‑induced lupus (II) T cells overexpressing lymphocyte function‑associated antigen 1 become autoreactive and cause a lupus‑like disease in syngeneic mice. J·Clin·Invest. 1996·Jun·15; 97(12):2866‑71. <·PMID:·8675699·> | Papayannopoulou T, Priestley GV, Nakamoto B, Zafiropoulos V, Scott LM, Harlan JM: Synergistic mobilization of hemopoietic progenitor cells using concurrent beta1 and beta2 integrin blockade or beta2‑deficient mice. Blood. 2001·Mar·1; 97(5):1282‑8. <·PMID:·11222371·> | Koseki S, Miura S, Fujimori H, Hokari R, Komoto S, Hara Y, Ogino T, Nagata H, Goto M, Hachimura S, Kaminogawa S, Ishii H: In situ demonstration of intraepithelial lymphocyte adhesion to villus microvessels of the small intestine. Int·Immunol. 2001·Sep; 13(9):1165‑74. <·PMID:·11526097·> | Bellingan GJ, Xu P, Cooksley H, Cauldwell H, Shock A, Bottoms S, Haslett C, Mutsaers SE, Laurent GJ: Adhesion molecule‑dependent mechanisms regulate the rate of macrophage clearance during the resolution of peritoneal inflammation. J·Exp·Med. 2002·Dec·2; 196(11):1515‑21. <·PMID:·12461086·> | Beyer M, Wang H, Peters N, Doths S, Koerner-Rettberg C, Openshaw PJ, Schwarze J: The beta2 integrin CD11c distinguishes a subset of cytotoxic pulmonary T cells with potent antiviral effects in vitro and in vivo. Respir·Res. 2005·Jul·12; 6:70. <·PMID:·16011799·> | Angelov GS, Guillaume P, Cebecauer M, Bosshard G, Dojcinovic D, Baumgaertner P, Luescher IF: Soluble MHC‑peptide complexes containing long rigid linkers abolish CTL‑mediated cytotoxicity. J·Immunol. 2006·Mar·15; 176(6):3356‑65. <·PMID:·16517703·> | Smith SS, Barnum SR: Differential expression of beta 2‑integrins and cytokine production between gammadelta and alphabeta T cells in experimental autoimmune encephalomyelitis. J·Leukoc·Biol. 2008·Jan; 83(1):71‑9. <·PMID:·17928460·>
Article successfully added.