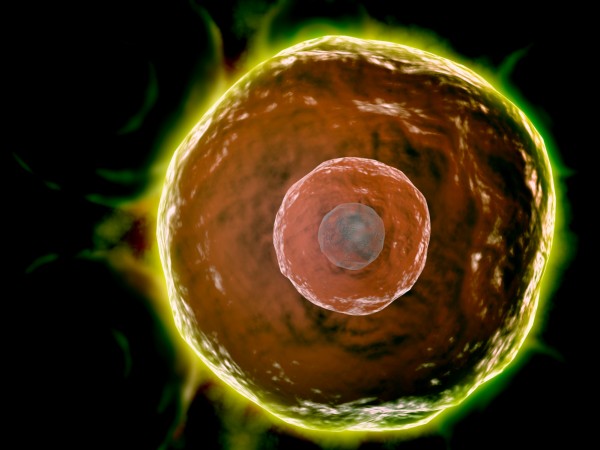 | | |
| --- | --- |
| Target Species: | Human |
| Antigen: | CD10 |
| Field of Interest: | Immunophenotyping |
| Clone: | MEM-78 |
| Regulatory Status: | RUO |
| Alternative Name: | CALLA, gp100, NEP |
| Application: | Flow cytometry |
| Format/Fluorochrome: | Biotin |
| Species of Origin: | Mouse |
| Clonality: | monoclonal |
| Isotype: | IgG1 |
| Product number: | AN267860 |
For Research Use Only
HLDA Workshop HLDA IV—WS Code B 506 HLDA V—WS Code B CD10.4 Concentration 1 mg/mL...
more
CyFlow™ CD10 Biotin
| | |
| --- | --- |
| HLDA Workshop | HLDA IV—WS Code B 506 HLDA V—WS Code B CD10.4 |
| Concentration | 1 mg/mL |
| Quantity | 0.1 mg |
| Volume | 0.1 mL |
| Immunogen | NALM-6 human pre-B cell line |
| Background Information | CD10 (neutral endopeptidase - NEP, common acute lymphocytic leukemia antigen - CALLA, membrane metallo-endopeptidase - MME, enkefalinase) is a 100 kDa cell surface zinc metalloprotease cleaving peptide bonds on the N-terminus of hydrophobic amino acids and inactivating multiple physiologically active peptides. CD10 is expressed on various normal cell types, including lymphoid precursor cells, germinal center B lymhocytes, and some epithelial cells, and its expression level serves as a marker for diagnostics of many carcinomas. CD10 is also a differentiation antigen for early B-lymphoid progenitors in the B-cell differentiation pathway and has a key role in regulation of growth, differentiation and signal transduction of many cellular systems. |
| Usage | The reagent is designed for indirect immunofluorescence analysis by Flow Cytometry. Suggested working usage is 5·µg/ml. Indicated dilution is recommended starting point for use of this product, but working concentrations should be validated by the investigator. |
| Storage Buffer | The reagent is provided in phosphate buffered saline (PBS) solution, pH ≈7.4, containing 0.09% (w/v) sodium azide. |
| Storage | Avoid prolonged exposure to light. Store in the dark at 2-8°C. Do not freeze. |
| Stability | Do not use after expiration date stamped on vial label. |
Specific References
| Horejsí V, Angelisová P, Bazil V, Kristofová H, Stoyanov S, Stefanová I, Hausner P, Vosecký M, Hilgert I: Monoclonal antibodies against human leucocyte antigens (II); Antibodies against CD45 (T200), CD3 (T3), CD43, CD10 (CALLA), transferrin receptor (T9), a novel broadly expressed 18‑kDa antigen (MEM‑43) and a novel antigen of restricted expression (MEM‑74). Folia·Biol·(Praha). 1988; 34(1):23‑34. <·PMID:·2968928·> | Knapp W, Dorken B, Gilks W, Rieber EP, Schmidt RE, Stein H, von dem Borne AEGK (Eds): Leucocyte Typing IV. Oxford·University·Press,·Oxford. 1989; 1‑1820. <·NLM·ID:·8914679·> | Doussis IA, Gatter KC, Mason DY: CD68 reactivity of non‑macrophage derived tumours in cytological specimens. J·Clin·Pathol. 1993·Apr; 46(4):334‑6. <·PMID:·7684403·> | Angelisová P, Drbal K, Cerny J, Hilgert I, Horejsi V: Characterization of the human leukocyte GPI‑anchored glycoprotein CDw108 and its relation to other similar molecules. Immunobiology. 1999·Jun; 200(2):234‑45. <·PMID:·10416131·> | Suzuki T, Ino K, Kikkawa F, Uehara C, Kajiyama H, Shibata K, Mizutani S: Neutral endopeptidase/CD10 expression during phorbol ester‑induced differentiation of choriocarcinoma cells through the protein kinase C‑ and extracellular signal‑regulated kinase‑dependent signalling pathway. Placenta. 2002·Jul; 23(6):475‑82. <·PMID:·12137745·> | Yada K, Kashima K, Daa T, Kitano S, Fujiwara S, Yokoyama S: Expression of CD10 in basal cell carcinoma. Am·J·Dermatopathol. 2004·Dec; 26(6):463‑71. <·PMID:·15618927·> | Braham H, Trimeche M, Ziadi S, Mestiri S, Mokni M, Amara K, Hachana M, Sriha B, Korbi S: CD10 expression by fusiform stromal cells in nasopharyngeal carcinoma correlates with tumor progression. Virchows·Arch. 2006·Aug; 449(2):220‑4. <·PMID:·16673118·> | Dall'Era MA, True LD, Siegel AF, Porter MP, Sherertz TM, Liu AY: Differential expression of CD10 in prostate cancer and its clinical implication. BMC·Urol. 2007·Mar·2; 7:3. <·PMID:·17335564·>
Article successfully added.