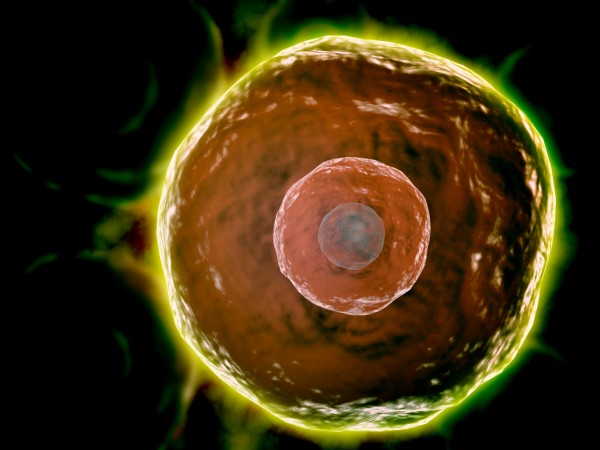 | | |
| --- | --- |
| Target Species: | Human |
| Antigen: | CD9 |
| Field of Interest: | Immunophenotyping |
| Clone: | MEM-61 |
| Regulatory Status: | RUO |
| Alternative Name: | MRP-1, P24 |
| Application: | Flow cytometry, Western blot |
| Format/Fluorochrome: | Biotin |
| Species of Origin: | Mouse |
| Clonality: | monoclonal |
| Isotype: | IgG1 |
| Product number: | BE166549 |
For Research Use Only
HLDA Workshop HLDA VI—WS Code P P-15 Concentration 1 mg/mL Quantity 0.1 mg Volume...
more
CyFlow™ CD9 Biotin
| | |
| --- | --- |
| HLDA Workshop | HLDA VI—WS Code P P-15 |
| Concentration | 1 mg/mL |
| Quantity | 0.1 mg |
| Volume | 0.1 mL |
| Immunogen | NALM-6 human pre-B cell line |
| Background Information | CD9 belongs to proteins of tetraspanin family that orchestrate cholesterol-associated tetraspanin-enriched signaling microdomains within the plasma membrane, forming complexes with each other as well as with integrins, membrane-anchored growth factors and other proteins. CD9 is involved in cell motility, osteoclastogenesis, neurite outgrowth, myotube formation, and sperm-egg fusion, plays roles in cell attachment and proliferation and is necessary for association of heterologous MHC II molecules on the dendritic cell plasma membrane which is important for effective T cell stimulation. CD9 is also considered as metastasis suppressor in solid tumors. |
| Usage | The reagent is designed for indirect immunofluorescence analysis by Flow Cytometry and for Western blotting. Suggested working usage is 2.5·µg/ml (for Flow Cytometry). Indicated dilution is recommended starting point for use of this product, but working concentrations should be validated by the investigator. |
| Storage Buffer | The reagent is provided in phosphate buffered saline (PBS) solution, pH ≈7.4, containing 0.09% (w/v) sodium azide. |
| Storage | Avoid prolonged exposure to light. Store in the dark at 2-8°C. Do not freeze. |
| Stability | Do not use after expiration date stamped on vial label. |
Specific References
| Kishimoto T, Goyert S, Kikutani H, Mason D, Miyasaka M, Moretta L, Ohno T, Okumura K, Shaw S, Springer TA, Sugamura K, Sugawara H, von dem Borne AEGK, Zola H (Eds): Leucocyte Typing VI. Garland·Publishing·Inc,·New·York. 1997; 1‑1342. <·NLM·ID:·9712219·> | Stöckl J, Majdic O, Fischer G, Maurer D, Knapp W: Monomorphic molecules function as additional recognition structures on haptenated target cells for HLA‑A1‑restricted, hapten‑specific CTL. J·Immunol. 2001·Sep·1; 167(5):2724‑33. <·PMID:·11509616·> | Saito Y, Tachibana I, Takeda Y, Yamane H, He P, Suzuki M, Minami S, Kijima T, Yoshida M, Kumagai T, Osaki T, Kawase I: Absence of CD9 enhances adhesion‑dependent morphologic differentiation, survival, and matrix metalloproteinase‑2 production in small cell lung cancer cells. Cancer·Res. 2006·Oct·1; 66(19):9557‑65. <·PMID:·17018612·> | Unternaehrer JJ, Chow A, Pypaert M, Inaba K, Mellman I: The tetraspanin CD9 mediates lateral association of MHC class II molecules on the dendritic cell surface. Proc·Natl·Acad·Sci·USA. 2007·Jan·2; 104(1):234‑9. <·PMID:·17190803·> | Israels SJ, McMillan-Ward EM: Platelet tetraspanin complexes and their association with lipid rafts. Thromb·Haemost. 2007·Nov; 98(5):1081‑7. <·PMID:·18000614·> | Kim YJ, Yu JM, Joo HJ, Kim HK, Cho HH, Bae YC, Jung JS: Role of CD9 in proliferation and proangiogenic action of human adipose‑derived mesenchymal stem cells. Pflugers·Arch. 2007·Nov; 455(2):283‑96. <·PMID:·17668233·> | Singh AB, Sugimoto K, Dhawan P, Harris RC: Juxtacrine activation of EGFR regulates claudin expression and increases transepithelial resistance. Am·J·Physiol·Cell·Physiol. 2007·Nov; 293(5):C1660‑8. <·PMID:·17855771·> | Lafleur MA, Xu D, Hemler ME: Tetraspanin proteins regulate membrane type‑1 matrix metalloproteinase‑dependent pericellular proteolysis. Mol·Biol·Cell. 2009·Apr; 20(7):2030‑40. <·PMID:·19211836·>
Article successfully added.