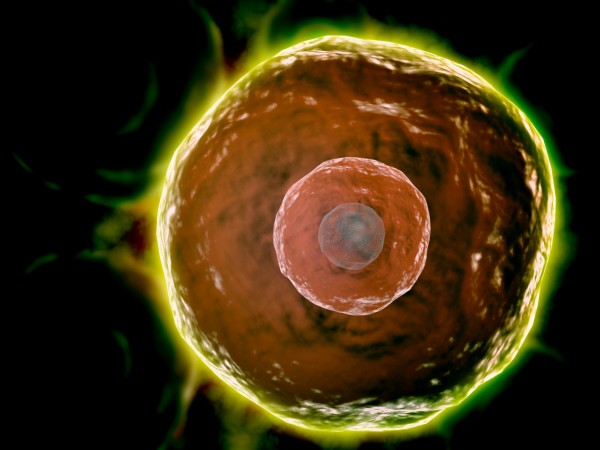 | | |
| --- | --- |
| Target Species: | Mouse |
| Antigen: | CD9 |
| Field of Interest: | Immunophenotyping, MHC |
| Clone: | EM-04 |
| Regulatory Status: | RUO |
| Alternative Name: | MRP-1, P24 |
| Application: | Flow cytometry |
| Format/Fluorochrome: | Biotin |
| Species of Origin: | Rat |
| Clonality: | monoclonal |
| Isotype: | IgG1 |
| Product number: | AM929014 |
For Research Use Only
Concentration Unit mg/mL Concentration 1 Quantity 0.1 mg Immunogen Permeabilized...
more
CyFlow™ CD9 Biotin
| | |
| --- | --- |
| Concentration Unit | mg/mL |
| Concentration | 1 |
| Quantity | 0.1 mg |
| Immunogen | Permeabilized murine bone marrow-derived mast cells (BMMC) |
| Specifity | The rat monoclonal antibody EM-04 recognizes mouse CD9 antigen, a 24 kDa transmembrane protein expressed on platelets, monocytes, pre-B lymphocytes, granulocytes and activated T lymphocytes. |
| Background Information | CD9 belongs to proteins of tetraspanin family that orchestrate cholesterol-associated tetraspanin-enriched signaling microdomains within the plasma membrane, forming complexes with each other as well as with integrins, membrane-anchored growth factors and other proteins. CD9 is involved in cell motility, osteoclastogenesis, neurite outgrowth, myotube formation, and sperm-egg fusion, plays roles in cell attachment and proliferation and is necessary for association of heterologous MHC II molecules on the dendritic cell plasma membrane which is important for effective T cell stimulation. CD9 is also considered as metastasis suppressor in solid tumors. |
| Usage | The reagent is designed for indirect immunofluorescence analysis by Flow Cytometry. Working concentrations should be determined by the investigator. |
| Storage Buffer | The reagent is provided in phosphate buffered saline (PBS) solution, pH ≈7.4, containing 0.1% (w/v) sodium azide. |
| Storage | Avoid prolonged exposure to light. Store in the dark at 2-8°C. Do not freeze. |
| Stability | Do not use after expiration date stamped on vial label. |
Specific References
| Schmidt C, Künemund V, Wintergerst ES, Schmitz B, Schachner M: CD9 of mouse brain is implicated in neurite outgrowth and cell migration in vitro and is associated with the alpha 6/beta 1 integrin and the neural adhesion molecule L1. J·Neurosci·Res. 1996·Jan·1; 43(1):11658. <·PMID:·8838570·> | Le Naour F, Rubinstein E, Jasmin C, Prenant M, Boucheix C: Severely reduced female fertility in CD9‑deficient mice. Science. 2000·Jan·14; 287(5451):319‑21. <·PMID:·10634790·> | Liu WM, Cao YJ, Yang YJ, Li J, Hu Z, Duan EK: Tetraspanin CD9 regulates invasion during mouse embryo implantation. J·Mol·Endocrinol. 2006·Feb; 36(1):121‑30. <·PMID:·16461932·> | Unternaehrer JJ, Chow A, Pypaert M, Inaba K, Mellman I: The tetraspanin CD9 mediates lateral association of MHC class II molecules on the dendritic cell surface. Proc·Natl·Acad·Sci·USA. 2007·Jan·2; 104(1):234‑9. <·PMID:·17190803·> | Kotha J, Zhang C, Longhurst CM, Lu Y, Jacobs J, Cheng Y, Jennings LK: Functional relevance of tetraspanin CD9 in vascular smooth muscle cell injury phenotypes: a novel target for the prevention of neointimal hyperplasia. Atherosclerosis. 2009·Apr; 203(2):377‑86. <·PMID:·18799160·> | Athman JJ, Wang Y, McDonald DJ, Boom WH, Harding CV, Wearsch PA: Bacterial Membrane Vesicles Mediate the Release of Mycobacterium tuberculosis Lipoglycans and Lipoproteins from Infected Macrophages.. J·Immunol. 2015·Aug·1; 195(3):1044-53. <·PMID:·26109643·>
Article successfully added.