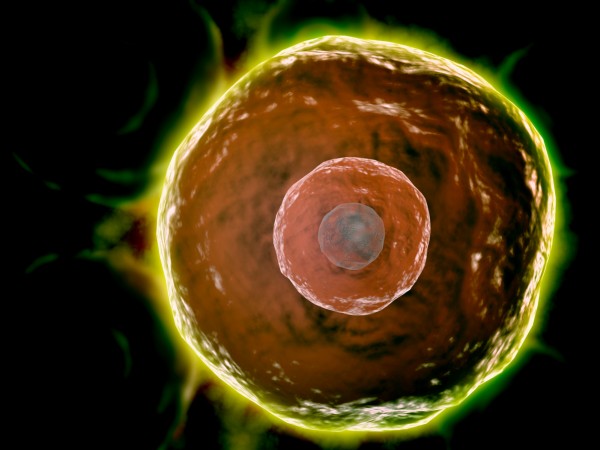 | | |
| --- | --- |
| Target Species: | Rat |
| Antigen: | CD8a |
| Field of Interest: | Immunophenotyping, MHC |
| Clone: | OX-8 |
| Regulatory Status: | RUO |
| Alternative Name: | Leu2, T8 |
| Application: | Flow cytometry, Functional assays, Immunohistochemistry, Immunoprecipitation, Western blot |
| Format/Fluorochrome: | Purified |
| Species of Origin: | Mouse |
| Clonality: | monoclonal |
| Isotype: | IgG1 |
| Product number: | CV104204 |
For Research Use Only
Concentration Unit mg/mL Concentration 1 Quantity 0.1 mg Immunogen High Mw...
more
CyFlow™ CD8a Purified
| | |
| --- | --- |
| Concentration Unit | mg/mL |
| Concentration | 1 |
| Quantity | 0.1 mg |
| Immunogen | High Mw glycoproteins from rat thymocytes |
| Specifity | The mouse monoclonal antibody OX-8 recognizes the hinge-like membrane-proximal domain of rat CD8a, a 32-34 kDa α chain of the CD8 antigen. |
| Background Information | The CD8a (CD8 α) subunit of CD8 T cell coreceptor is expressed in CD8 α/β heterodimers on majority of MHC I-restricted conventional T cells and thymocytes and in CD8 α/α homodimers on subsets of memory T cells, intraepithelial lymphocytes, NK cells, macrophages and dendritic cells. Regulation of CD8 beta level on T cell surface seems to be an important mechanism to control their effector function. Assembly of CD8 α/β but not α/α dimers is connected with formation or localization to the lipid rafts. Recruiting triggered TCR complexes to these membrane microdomains as well as affinity of TCR to MHC I is modulated by CD8, thereby affecting the functional diversity of the TCR signaling. |
| Storage Buffer | The reagent is provided in phosphate buffered saline (PBS) solution, pH ≈7.4, containing 0.1% (w/v) sodium azide. |
| Storage | Avoid prolonged exposure to light. Store in the dark at 2-8°C. Do not freeze. |
| Stability | Do not use after expiration date stamped on vial label. |
Specific References
| Barclay AN: The localization of populations of lymphocytes defined by monoclonal antibodies in rat lymphoid tissues. Immunology. 1981·Apr; 42(4):593‑600. <·PMID:·7016746·> | Torres-Nagel N, Kraus E, Brown MH, Tiefenthaler G, Mitnacht R, Williams AF, Hünig T: Differential thymus dependence of rat CD8 isoform expression. Eur·J·Immunol. 1992·Nov; 22(11):2841‑8. <·PMID:·1358623·> | Hirji N, Lin TJ, Befus AD: A novel CD8 molecule expressed by alveolar and peritoneal macrophages stimulates nitric oxide production. J·Immunol. 1997·Feb·15; 158(4):1833‑40. <·PMID:·9029123·> | Mitnacht R, Bischof A, Torres-Nagel N, Hünig T: Opposite CD4/CD8 lineage decisions of CD4+8+ mouse and rat thymocytes to equivalent triggering signals: correlation with thymic expression of a truncated CD8 alpha chain in mice but not rats. J·Immunol. 1998·Jan·15; 160(2):700‑7. <·PMID:·9551905·> | Ishida S, Usui T, Yamashiro K, Kaji Y, Amano S, Ogura Y, Hida T, Oguchi Y, Ambati J, Miller JW, Gragoudas ES, Ng YS, D'Amore PA, Shima DT, Adamis AP: VEGF164‑mediated inflammation is required for pathological, but not physiological, ischemia‑induced retinal neovascularization. J·Exp·Med. 2003·Aug·4; 198(3):483‑9. <·PMID:·12900522·> | Katsumata Y, Harigai M, Sugiura T, Kawamoto M, Kawaguchi Y, Matsumoto Y, Kohyama K, Soejima M, Kamatani N, Hara M: Attenuation of experimental autoimmune myositis by blocking ICOS‑ICOS ligand interaction. J·Immunol. 2007·Sep·15; 179(6):3772‑9. <·PMID:·17785814·> | Pino SC, O'Sullivan-Murphy B, Lidstone EA, Yang C, Lipson KL, Jurczyk A, diIorio P, Brehm MA, Mordes JP, Greiner DL, Rossini AA, Bortell R: CHOP mediates endoplasmic reticulum stress‑induced apoptosis in Gimap5‑deficient T cells. PLoS·One. 2009; 4(5):e5468. <·PMID:·19424493·> | Abe Y, Urakami H, Ostanin D, Zibari G, Hayashida T, Kitagawa Y, Grisham MB: Induction of Foxp3‑expressing regulatory T‑cells by donor blood transfusion is required for tolerance to rat liver allografts. PLoS·One. 2009·Nov·23; 4(11):e7840. <·PMID:·19956764·>
Article successfully added.