CyFlow™ CD8a Alexa Fluor™ 488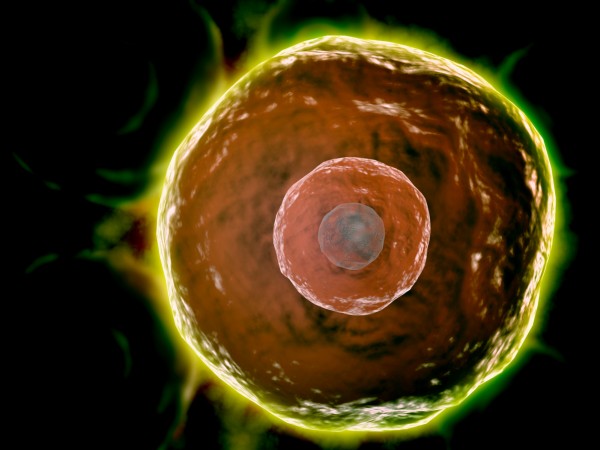 | | |
| --- | --- |
| Laser: | Blue |
| Target Species: | Mouse |
| Antigen: | CD8a |
| Field of Interest: | Immunophenotyping, MHC |
| Clone: | 53-6.7 |
| Regulatory Status: | RUO |
| Alternative Name: | Leu2, T8 |
| Application: | Flow cytometry |
| Format/Fluorochrome: | Alexa Fluor™ 488 |
| Species of Origin: | Rat |
| Clonality: | monoclonal |
| Emission Maximum: | 519 nm |
| Excitation Maximum: | 495 nm |
| Isotype: | IgG2a |
| Product number: | AP888121 |
For Research Use Only
Concentration 0.5 mg/mL Quantity 0.1 mg Volume 0.2 mL Immunogen Mouse spleen...
more
CyFlow™ CD8a Alexa Fluor™ 488
| | |
| --- | --- |
| Concentration | 0.5 mg/mL |
| Quantity | 0.1 mg |
| Volume | 0.2 mL |
| Immunogen | Mouse spleen cells |
| Background Information | CD8a (CD8 α) subunit of CD8 T cell coreceptor is expressed in CD8 α/β heterodimers on majority of MHC I-restricted conventional T cells and thymocytes and in CD8 α/α homodimers on subsets of memory T cells, intraepithelial lymphocytes, NK cells, macrophages and dendritic cells. Regulation of CD8 β level on T cell surface seems to be an important mechanism to control their effector function. Assembly of CD8 α/β but not α/α dimers is connected with formation or localization to the lipid rafts. Recruiting triggered TCR complexes to these membrane microdomains as well as affinity of TCR to MHC I is modulated by CD8, thereby affecting the functional diversity of the TCR signaling. |
| Usage | The reagent is designed for Flow Cytometry analysis. Suggested working usage is 0.5·µg/ml. Indicated dilution is recommended starting point for use of this product, but working concentrations should be validated by the investigator. |
| Storage Buffer | The reagent is provided in phosphate buffered saline (PBS) solution, pH ≈7.4, containing 0.09% (w/v) sodium azide. |
| Storage | Avoid prolonged exposure to light. Store in the dark at 2-8°C. Do not freeze. |
| Stability | Do not use after expiration date stamped on vial label. |
Specific References
| Ledbetter JA, Herzenberg LA: Xenogeneic monoclonal antibodies to mouse lymphoid differentiation antigens. Immunol·Rev. 1979; 47:63‑90. <·PMID:·398327·> | Ledbetter JA, Rouse RV, Micklem HS, Herzenberg LA: T cell subsets defined by expression of Lyt‑1,2,3 and Thy‑1 antigens: Two‑parameter immunofluorescence and cytotoxicity analysis with monoclonal antibodies modifies current views. J·Exp·Med. 1980·Aug·1; 152(2):280‑95. <·PMID:·6156984·> | Takahashi K, Nakata M, Tanaka T, Adachi H, Nakauchi H, Yagita H, Okumura K: CD4 and CD8 regulate interleukin 2 responses of T cells. Proc·Natl·Acad·Sci·USA. 1992·Jun·15; 89(12):5557‑61. <·PMID:·1608966·> | Grabbe S, Varga G, Beissert S, Steinert M, Pendl G, Seeliger S, Bloch W, Peters T, Schwarz T, Sunderkötter C, Scharffetter-Kochanek K: Beta2 integrins are required for skin homing of primed T cells but not for priming naive T cells. J·Clin·Invest. 2002·Jan; 109(2):183‑92. <·PMID:·11805130·> | Hata H, Sakaguchi N, Yoshitomi H, Iwakura Y, Sekikawa K, Azuma Y, Kanai C, Moriizumi E, Nomura T, Nakamura T, Sakaguchi S: Distinct contribution of IL‑6, TNF‑alpha, IL‑1, and IL‑10 to T cell‑mediated spontaneous autoimmune arthritis in mice. J·Clin·Invest. 2004·Aug; 114(4):582‑8. <·PMID:·15314695·> | Ko SY, Ko HJ, Chang WS, Park SH, Kweon MN, Kang CY: alpha‑Galactosylceramide can act as a nasal vaccine adjuvant inducing protective immune responses against viral infection and tumor. J·Immunol. 2005·Sep·1; 175(5):3309‑17. <·PMID:·16116223·> | Bouwer HG, Alberti-Segui C, Montfort MJ, Berkowitz ND, Higgins DE: Directed antigen delivery as a vaccine strategy for an intracellular bacterialpathogen. Proc·Natl·Acad·Sci·USA. 2006·Mar·28; 103(13):5102‑7. <·PMID:·16549792·> | Kamimura D, Sawa Y, Sato M, Agung E, Hirano T, Murakami M: IL‑2 in vivo activities and antitumor efficacy enhanced by an anti‑IL‑2 mAb. J·Immunol. 2006·Jul·1; 177(1):306‑14. <·PMID:·16785526·> | Mochimaru H, Usui T, Yaguchi T, Nagahama Y, Hasegawa G, Usui Y, Shimmura S, Tsubota K, Amano S, Kawakami Y, Ishida S: Suppression of alkali burn‑induced corneal neovascularization by dendritic cell vaccination targeting VEGF receptor 2. Invest·Ophthalmol·Vis·Sci. 2008·May; 49(5):2172‑7. <·PMID:·18263815·>
Article successfully added.